By: Shmuel Shayowitz
He called to see if I could come up with creative solutions to help him get a loan for his home improvements. After contacting several banks and spending over three months in process, each bank rejected his application. His credit was weak from the accumulated debts he amassed, and he didn't qualify to get the total amount he was requesting.
For those who aren't aware, interest rates on a Home Equity Line of Credit ("HELOC") are based on the "Prime Rate," plus add-ons that could raise the rate by 1-2% more, depending on qualification. Currently, Prime is at 7.50% and poised to increase at least one more time in a few weeks. If the Federal Reserve is as determined as they say, Prime might reach 8.25-8.50% before they conclude their rate hikes.
With the surge in home values, home equity loans have become very popular of late. They have also become very costly. Payments have more than doubled in the past year with the unprecedented rate increases by The Fed. This client knew all that but was anxious to complete the renovations, which he started months ago before running out of cash.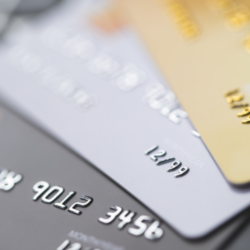 After an extensive review of his information and evaluating his available options, I emailed to schedule a call. I began by saying, "I have a solution for you, but it's not gonna be cheap." He didn't seem phased because he was already quoted rates in the 8's and 9's. When I told him my rate of 12.99%, he was shocked, and the conversation was pretty much over.
At first, I reminded him that being "quoted" a lower rate doesn't mean anything if they couldn't deliver. He agreed with that, but didn't seem to want to discuss my proposal any further. I asked if he was by a computer and willing to do a zoom call to see my screen and all the analysis we did for him. He agreed.
I started by showing him his credit card debts and the interest rates he was paying on four of his most expensive liabilities. My proposal would pay those off and save him approximately $700 a month. I also confirmed that my offer was a Home Equity Loan, which offered a fixed rate, that would not be increasing in the future like a HELOC will, as well as most of his other credit card debt.
Finally, I emphasized how my strategy was only to do this as a temporary solution to increase his credit score and give him most of the cash he was looking for. Once our objective is achieved, we would provide him with a significantly lower-rate loan replacement. There were other factors of consideration that he hadn't even thought of, which made this solution incredibly worthwhile. After our session, he was eager to move forward.
We are coming to a critical time in the market where 'home equity' solutions and the available 'equity' in a home will shift. You will soon see that banks will become more restrictive, and appraisers will become more conservative. At the same time, I only see personal debt continuing to grow and employment conditions beginning to deteriorate.
While I don't believe we will experience doom and gloom, I do think that conditions will worsen, and many more people will struggle. Now is the time to consider options for financial security for the next six-to-eighteen months. While so many of you know me as a lender who has helped you or your friends with purchase mortgages and refinance loans, some of you are reaching out for general advice, and I couldn't be happier to assist! Please do not hesitate to contact me with any credit, real estate, or money-related questions!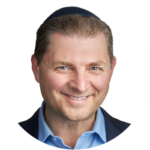 Shmuel Shayowitz (NMLS#19871) is President and Chief Lending Officer at Approved Funding, a privately held local mortgage banker and direct lender. Approved Funding is a mortgage company offering competitive interest rates as well as specialty niche programs on all types of Residential and Commercial properties. Shmuel has over 20 years of industry experience, including licenses and certifications as a certified mortgage underwriter, residential review appraiser, licensed real estate agent, and direct FHA specialized underwriter. He can be reached via email at Shmuel@approvedfunding.com.
Please Complete This Form To Get In Touch With Shmuel