Mortgage Bonds ended the day much higher, closing just below session highs.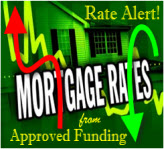 In a prepared speech this afternoon, Janet Yellen, incoming Federal Reserve Chairperson said , "We have farther to go to regain the ground lost in the financial crisis."
Yellen is expected to appear before the U.S. Senate for her confirmation hearing at 10:00am ET tomorrow. BS yields soared late in the trading day after the prepared remarks were released by Janet Yellen ahead of tomorrow's confirmation hearing in the Senate.
Stocks ended the day higher as the DOW and S&P 500 post record closes.  The DOW gained 70 points on the day and the S&P 500 edged up by 14.  The NASDAQ also gained 45 points and is inching closer to the 4,000 mark.
We anticipate an improvement in rates tomorrow morning based on Yellin's continued attitude towards a slower "taper".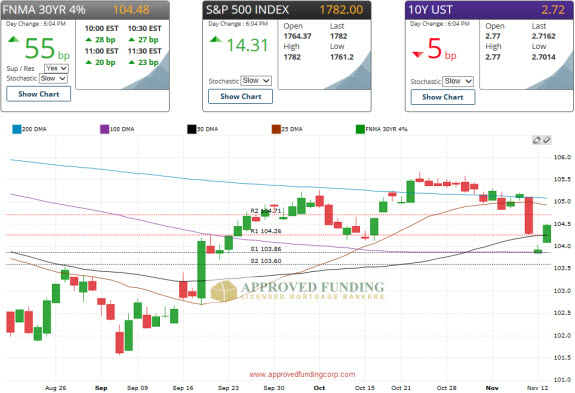 Mortgage Rates are on the move?
Get a Free No Obligation Rate Quote from Approved Funding now!
download cheap software online
You will not only receive a low mortgage rate quote customized to your unique situation but you will also receive guidance as to the best time to lock your rate and insight into market activities that will effect mortgage rates in the coming days and weeks.