Shmuel Shayowitz (NMLS#19871) is President and Chief Lending Officer at Approved Funding, a privately held local mortgage banker and direct lender. Shmuel has over two decades of industry experience, including licenses and certifications as a certified mortgage underwriter, residential review appraiser, licensed real estate agent, and direct FHA specialized underwriter. Shmuel provides a uniquely holistic approach to comprehensive real estate and financial matters that goes well beyond any single transaction. Shmuel is an award-winning financier recognized for maximizing the short-term and long-term objectives of his client. As a contributing writer to many local and regional newspapers and publications, his insights have been featured in the media for many topics, including mortgages, personal finance, appraisals, and real estate trends.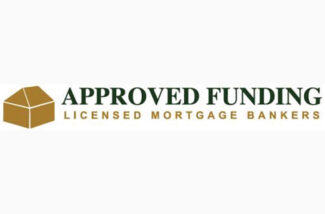 Approved Funding, a leading privately held local mortgage banker has announced its "Educational Seminars and Workshop" series for 2019. "Approved Funding prides itself on being a community based local mortgage lender that provides 'value' even more than as it provides financing," says Shmuel Shayowitz, President of Approved.
In this regard, the local lender has launched an extensive calendar of informative seminars and workshops helping everyone from beginner first time home buyers, to savvy and experienced real estate owners and investors who want to know the tricks of the trade. These seminars will be held throughout the North Jersey area in tandem with local municipalities, associations, and chambers of commerce.
The first in this series is a community Home Buyers Seminar in conjunction with the Fair Lawn Public Library special community programming. This seminar will focus on helping home buyers understand the best-fitting and lowest-cost mortgage financing options. The educational presentation is free of charge and will be held on Sunday, January 13, 2019, from 1:30 to 4:30 pm at the Fair Lawn Public Library. The event will be hosted by Sholom Silvestri of Approved Funding and will include a Real Estate sales associate from Prominent Properties Sotheby's International Realty.
Sholom Silvestri is a former associate of Marcus & Millichap Iacono National Retail Group, one of the nation's largest real estate investment sales, financing, research, and advisory firms. He has an extensive entrepreneurial background, coupled with a Master's degree in Hospitality Asset Management from New York University, and is currently pursuing a secondary Master's degree in Real Estate Finance and Investment at NYU Schack Institute of Real Estate.
There will be an audience Q & A following the presentation and will conclude with private breakout sessions for one-on-one consultations with advisors from Approved Funding. Each meeting is strictly confidential, with no obligation necessary. While there is no cost to attend the seminar, the venue does require advanced registration which can be done online at https://bccls.libcal.com/event/4945478 or by visiting www.approvedfunding.com/fairlawnseminar.
For more information on the Fair Lawn Home Buyers Seminar contact Sholom Silvestri, Mortgage Banker, NMLS 1730931 at (201) 833-0123 or via email at SSilvestri@approvedfunding.com.
To learn more about Shmuel Shayowitz, click here or complete this form to be connected with Shmuel: