Shmuel Shayowitz (NMLS#19871) is President and Chief Lending Officer at Approved Funding, a privately held local mortgage banker and direct lender. Shmuel has over two decades of industry experience, including licenses and certifications as a certified mortgage underwriter, residential review appraiser, licensed real estate agent, and direct FHA specialized underwriter. Shmuel provides a uniquely holistic approach to comprehensive real estate and financial matters that goes well beyond any single transaction. Shmuel is an award-winning financier recognized for maximizing the short-term and long-term objectives of his client. As a contributing writer to many local and regional newspapers and publications, his insights have been featured in the media for many topics, including mortgages, personal finance, appraisals, and real estate trends.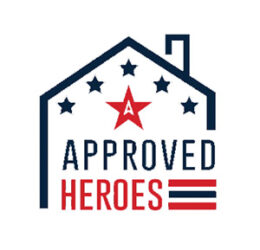 Approved Funding, located in River Edge, is a licensed mortgage bank that has been assisting homebuyers and homeowners for over 30 years. The goal of the company has always been to assist those who may have been deprived of a local mortgage source in their efforts to secure the best mortgage to suit their needs.
Continuing in its efforts to help the community, Approved Funding has now created a hero program, the goal of which, according to its website, approvedheroes.com, is "to recognize the local hard-working American hero that contributes so much to our community, our cities, our states, and our country. These heroes work selflessly to improve the lives of others and should be recognized not only for their skills, but their contribution. Our objective is to create a platform to recognize, reward and promote these heroes for all to see."
Shmuel Shayowitz, president and chief lending officer at Approved Funding, said that the company created this community program with the "goal of rewarding and recognizing people within the community, within certain professions and roles."
The company will offer these community heroes special mortgage options and services, such as discounted fees, and it will provide them with rebates when they close on a mortgage with Approved Funding. Additionally, "we will allocate a certain amount of money to be donated to the charity of their choice, from a list of approved options, after closing," Shayowitz stated.
Further, the company plans to solicit nominations to allow them to recognize a different hero within the community each month. These individuals will be recognized with a tribute from Approved Funding and a donation to a charity of their choice. "These people will not just be from within our community, but well beyond. We plan to recognize people in all the communities in which we have a presence, especially in New Jersey and New York," said Shayowitz. The plan is to highlight these heroes on the approvedheroes.com website and share their stories.
Community heroes will be those who have contributed to the betterment of society in their chosen professions. Those recognized will be EMTs, police officers, firefighters, teachers, medical professionals, clergy, military professionals, local shop owners/workers, municipal workers, airline professionals, political professionals, small business owners, hospital professionals and others. These people can be nominated on the approvedheroes.com website.
In addition, Shayowitz said that he plans to hold a kickoff event to recognize the first hero within the next several months. It is his hope that many community leaders will be present at this event.
Approved Funding plans to announce the first hero within the next few weeks. Nominations can be made by visiting approvedheroes.com. Please call 800-475-0123 with any questions or for more information.
To learn more about Shmuel Shayowitz, click here or complete this form to be connected with Shmuel: