Shmuel Shayowitz (NMLS#19871) is President and Chief Lending Officer at Approved Funding, a privately held local mortgage banker and direct lender. Shmuel has over two decades of industry experience, including licenses and certifications as a certified mortgage underwriter, residential review appraiser, licensed real estate agent, and direct FHA specialized underwriter. Shmuel provides a uniquely holistic approach to comprehensive real estate and financial matters that goes well beyond any single transaction. Shmuel is an award-winning financier recognized for maximizing the short-term and long-term objectives of his client. As a contributing writer to many local and regional newspapers and publications, his insights have been featured in the media for many topics, including mortgages, personal finance, appraisals, and real estate trends.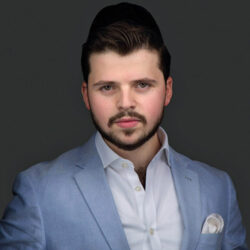 Approved Funding Corp., a multi-state mortgage lending business, is eagerly gearing up for its "Success Summit" event, planned for this Wednesday, Feb. 26. Featuring guest speakers David Stanton, Laibel Schwartz and Michael Sweetney among others, the event will cover real estate and business topics such as growing a business and brand, finding a niche, telling your story and more. There will also be other New Jersey Association of Realtors 'Platinum' award-winning real estate professionals, including Zohar Zamir, Yitzi Nussbaum, Nikki Rizvani and Michael Meier.
Approved Funding is backed by staff trained in the industry, and they are very excited to share this event with the public. The "Success Summit" will be held in Approved Funding's offices at 41 Grand Ave in River Edge, from 5:30 p.m. to 8:30 p.m.. If pre registration fills the space, another location will be selected.
Approved Funding was founded in 1987 with the goal of helping both prospective and current homeowners get the best mortgage rates possible. Since its inception, the business has evolved into a successful powerhouse with offices in several different states.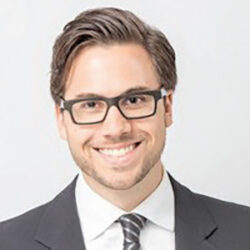 Shmuel Shayowitz is the company's president and chief lending officer, and the upcoming summit was his brainchild. He wants the event to encourage business and real estate hopefuls, both young and old, to aim high in terms of their prospects and aspirations.
"The event is intended to be a means to connect real estate and business professionals with people who are looking to achieve success themselves," Shayowitz said. "The speakers will be talking about how to make it in this ever-changing industry, and also offer tips and advice that they've learned first-hand from doing the work themselves. We hope a lot of people will come out because, based on what we have planned, it's really going to be a resourceful event."
The event will be structured with presentations followed by a panel, where attendees can ask the professionals questions in a Q&A format. The speakers, many of whom were self-starters, cover a wide array of divisions in the real estate and business fields. For example, David Stanton is a business development manager who has built himself a successful career with no formal background in commercial or real estate sales.
"We have some great speakers lined up for this event who are eager to share their experiences," Shayowitz said. "Anyone who comes, whether they're new to the business or a veteran, my hope is that they will look at the speakers, people who have achieved quite a bit of success and recognition in their field, and see them as an example that they can hope to be like. We want to show that you don't need a heavy background or family history to make a mark in the field. If it's done strategically and with the right advice guiding you, anyone has a shot of making something of themselves."
The sharing of stories and knowledge is the main focus of the event, meaning there won't be any emphasis on pushing an agenda or service. For Shayowitz, keeping it that way was one of the main goals going into its creation.
"What's unique about this event is that we're not trying to sell you anything or push a service; we're just here to share what we know and pass on our knowledge," he said. "And even if you're not interested in business or real estate, it's also just a great networking opportunity to meet people who are similarly interested in finding a level of success for themselves."
An RSVP is required, but all are encouraged to attend. If you are interested in attending, please RSVP at https://approvedfunding.com/success. For questions regarding Approved Funding or the event, email Shayowitz at shmuel@approvedfunding.com.
To learn more about Shmuel Shayowitz, click here or complete this form to be connected with Shmuel: