Shmuel Shayowitz (NMLS#19871) is President and Chief Lending Officer at Approved Funding, a privately held local mortgage banker and direct lender. Shmuel has over two decades of industry experience, including licenses and certifications as a certified mortgage underwriter, residential review appraiser, licensed real estate agent, and direct FHA specialized underwriter. Shmuel provides a uniquely holistic approach to comprehensive real estate and financial matters that goes well beyond any single transaction. Shmuel is an award-winning financier recognized for maximizing the short-term and long-term objectives of his client. As a contributing writer to many local and regional newspapers and publications, his insights have been featured in the media for many topics, including mortgages, personal finance, appraisals, and real estate trends.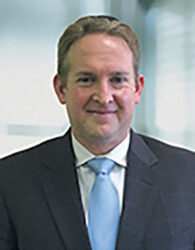 Approved Funding continues with its recent expansion and is pleased to announce that Ari Nat has joined the company as a senior mortgage banker.
Ari prides himself on the ability to structure loans in creative and innovative ways that meet his clients' immediate and long-term goals. Keeping his clients and referral sources informed and up to date on available loan products and offerings is of the utmost importance to him. Ari strives to make sure that his clients fully understand the loan process from application to close, and works hard to ensure a smooth transaction.
"I could not think of a better opportunity to merge my services and skills than working with the group at Approved Funding," said Nat. "I could not be happier with the transition over to Approved, and have been able to add so much value to my clients so quickly."
"I am confident that Ari's passion and experiences will blend well with that of ours – and utilizing our resources will enable him to surpass his high expectations of success," said Shmuel Shayowitz, President of Approved Funding. "I am excited to have Ari on board and wish him great success at Approved Funding!"
Ari Nat, NMLS #64801 can be reached at 201-833-0123 ext. 229 or via email at anat@approvedfunding.com.
To learn more about Shmuel Shayowitz, click here or complete this form to be connected with Shmuel: