Shmuel Shayowitz (NMLS#19871) is President and Chief Lending Officer at Approved Funding, a privately held local mortgage banker and direct lender. Shmuel has over two decades of industry experience, including licenses and certifications as a certified mortgage underwriter, residential review appraiser, licensed real estate agent, and direct FHA specialized underwriter. Shmuel provides a uniquely holistic approach to comprehensive real estate and financial matters that goes well beyond any single transaction. Shmuel is an award-winning financier recognized for maximizing the short-term and long-term objectives of his client. As a contributing writer to many local and regional newspapers and publications, his insights have been featured in the media for many topics, including mortgages, personal finance, appraisals, and real estate trends.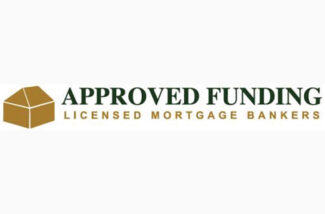 Approved Funding continues with its recent expansion, and welcomes another member to its rapidly growing team. "We are pleased to announce that Ken Senkyire has joined our company as a relationship manager and mortgage banker," says Shmuel Shayowitz, president of Approved Funding. Working out of the corporate office in Bergen County, Ken will be able to service his New York and New Jersey clients where he has been fostering relationships for the past 20 years.
Ken is a graduate of Baruch College where he received his Bachelor of Business Administration (BBA) in finance. "Mortgage lending has always been a big part of my involvements throughout my career, and I could not think of a better opportunity to merge my services and skills than working with the group at Approved Funding," says Senkyire. "I could not be happier with the transition over to Approved, and have been able to add so much value to my clients so quickly."
Ken has more than a decade of experiences in financial services, beginning with his lending career at HSBC Bank in New York where he served as a senior account executive. With his extensive real estate and financial experiences, Ken has a keen understanding of the banking and lending culture that benefits his clientele in all facets of their circumstances.
Ken is highly motivated, with exceptional relationship-building and interpersonal skills. He has a proven track record of increasing customers, business and profitability in major banks such as JP Morgan Chase and Capital One where he was recently a relationship banker. He was frequently recognized by bank leadership as continually providing "superior service" to both customers and colleagues—and recognized as one of the Top 5 Bankers in his market (out of 30) in recent years.
When Ken is not busy working he loves to spend time with his wife and two kids in their Bergen County home. He enjoys playing soccer and is an avid fan of the sports too. He also from time to time volunteers for different worthy causes and mentorship programs.
"We are confident that Ken's passion and experiences will blend well with that of ours, and utilizing our resources he will quickly surpass even his high expectations of success," adds Shayowitz.
"We are excited to have Ken aboard and wish him great success at Approved Funding!"
Ken Senkyire, NMLS #559540 can be reached at 201-833-0123 or via email at ksenkyire@approvedfunding.com. Ken is co-sponsoring a Small Business Networking Event and Coat Drive with Elaine Sanders, a personal and business coach, to help empower and motivate the next generation of young entrepreneurs. For more information contact Ken.
To learn more about Shmuel Shayowitz, click here or complete this form to be connected with Shmuel: