By: Shmuel Shayowitz
Thank you to all those who have commented on my recap of the Dave Ramsey interview on Kosher Money. Many of you have mentioned that they listened to the episode in full after reading my article. There were so many takeaways for me that I had to listen to it a few times. That compelled me to continue with "Part 2" of my review.
Perhaps my favorite line of the entire interview was when Dave gave credit to his whole financial curriculum by saying, "I just stole it from God and your grandmother…it's called common sense!"
Peer Pressure
When asked about peer pressure and keeping up with the Joneses,' Ramsey was very compassionate but firm in his opinions. "It's frustrating. It's very hard when the people you love, and the people you admire are able to do something that you are not able to." He shared that when he and his wife Sharon were broke, they made the very difficult decision to revamp their fiscal spending habits and "live a life based on biblical financial principles." That meant they would no longer live on borrowed money. Ramsey encourages, "it's probably a part of our' spiritual walk' to deal with peer pressure" and to remain unwavering in your home, living prudently with fiscal principles.
On Being House Poor
On overextending oneself to buy a home, Ramsey is unabashed. "Here's the thing, you don't get a pass on 'the math' just because of where you live." He says no one should get a pass on financial prudence because they live in a particular area or need to live in a specific community. He jokes that there's no exemption for a particular zip code where it would be acceptable to have house payments that are 70% of a household's income. He warns it can sometimes take a decade to recover from this "peer pressure induced purchase" that the math says is unfavorable. Of course, this is why I spend countless hours consulting with new home buyers before they begin their journey so that they understand all that homeownership entails.
Faith and Finances
As a self-proclaimed "math nerd and finance geek," Ramsey thought if you 'worked the numbers,' everything else would resolve itself because that's how a math problem is solved. It never worked out that way. He then became fascinated by how often money was referenced in scripture, and he couldn't understand why. He realized that God might not necessarily be concerned with money; He is concerned about our hearts – and that has to change so that the money will change. He maintains that when we get our spiritual life right and our relationships right, it all impacts our finances. Ramsey notes that personal finance is only 20% "head knowledge" and 80% behaviors. As we improve in all other essential areas of our life, our financial circumstances will improve.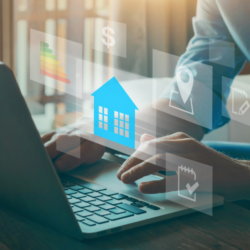 Ramsey cautions that when following biblical principles on finance, there is no "short-term microwave fix." Perhaps being familiar with our
Shabbos delicacy of "cholent," he joked that his solutions are all crock-pots that take a long time to cook! "You just have to have the wisdom and the maturity to walk within the math, within your guidelines, and within your constraints." These are constraints you've taken into your life and that your faith has led you to." He admits that it is often easier said than done.
Again, there are so many takeaways – especially my mid-episode interview where Eli Langer asks me for my opinion on the real estate market and my outlook for housing in the coming months. In fact, I am offering a comprehensive 2023 forecast for anyone interested, where I will include my own insights and analysis, as well as many industry experts. You can find out more by visiting www.approvedfunding.com/forecast. Best wishes for a happy, healthy, and prosperous 2023!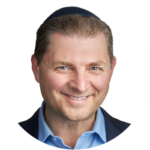 Shmuel Shayowitz (NMLS#19871) is President and Chief Lending Officer at Approved Funding, a privately held local mortgage banker and direct lender. Approved Funding is a mortgage company offering competitive interest rates as well as specialty niche programs on all types of Residential and Commercial properties. Shmuel has over 20 years of industry experience, including licenses and certifications as a certified mortgage underwriter, residential review appraiser, licensed real estate agent, and direct FHA specialized underwriter. He can be reached via email at Shmuel@approvedfunding.com.
Please Complete This Form To Get In Touch With Shmuel