Shmuel Shayowitz (NMLS#19871) is President and Chief Lending Officer at Approved Funding, a privately held local mortgage banker and direct lender. Shmuel has over two decades of industry experience, including licenses and certifications as a certified mortgage underwriter, residential review appraiser, licensed real estate agent, and direct FHA specialized underwriter. Shmuel provides a uniquely holistic approach to comprehensive real estate and financial matters that goes well beyond any single transaction. Shmuel is an award-winning financier recognized for maximizing the short-term and long-term objectives of his client. As a contributing writer to many local and regional newspapers and publications, his insights have been featured in the media for many topics, including mortgages, personal finance, appraisals, and real estate trends.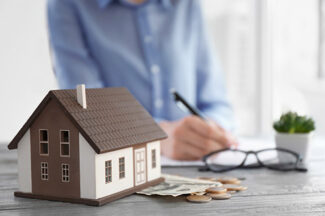 As the COVID-19 Coronavirus continues to wreak havoc on the lives of everyone throughout the globe, in the mortgage world it feels like new challenges and threats continue to grow by the day. That said, I am certainly not equating the immeasurable damage being done as a result of the virus, and we continue to pray wholeheartedly for quick salvation from it all. May the end of this crisis be near very soon, with G-ds continued kindness and compassion.
One would think that with the government offering "free mortgage payments" to every homeowner without the threat of foreclosure, minus all penalties, and with no credit repercussions, that everyone would be applauding the notion. That is not the case, however. Most industry insiders and experts are sounding the alarm on the potential risks and ramifications of this magnanimous stimulus.
It initially began with politicians and high Governmental officials, including the Governors of New York and New Jersey demanding that banks freeze mortgage payments, and eventually became part of the Fed stimulus act – when the formal announcements were released with some guidance on the requirements of banks and servicers as it pertains to mortgage payments.
As an overview, the Government has created the CARE Act, to assist homeowners whose income may have been adversely impacted by the coronavirus. One of the components of the CARE Act is that homeowners experiencing financial hardship may request up to 180 days of mortgage forbearance on Federally backed loans.
Immediately the scramble began, and anyone who has been "impacted" by the virus – which is everyone in the world – assumed that they are eligible, and entitled, to skip between 3 and 6 mortgage payments without any consequences. In fact, one of the components of the guideline is that banks merely need to have the borrower verbally "affirm" of their hardship, and they are deemed eligible.
On April 1st one small servicer that we have a relationship with confirmed that they had already received over 8,000 calls from customers looking for the Forbearance. That was at one, small, mortgage servicer; I cannot imagine what it must be like at some of the larger banks and servicing companies. My suggestion is that before each person reaches out to their bank to demand the reprieve, that they speak to their original broker or lender – or someone else with some knowledge of the guidelines, to save them a lot of time and potential aggravation.
Here are some of the many issues that I would like to bring to the forefront that people should be mindful of. Forbearance is often misinterpreted. And while it is intended to help, it can have some dangerous repercussions. Many people are mistakenly thinking that forbearance equals forgiveness. It does not. Forbearance means that the payments will be suspended for a short period of time, initially up to 6 months, but will be "due" in full when the forbearance period is over.
What happens after the initial forbearance period is where it gets complicated. Technically, the grace period is over, and the homeowner now owes the bank six payments on their mortgage. If the mortgage payment is $4,000 a month, the bank is expecting you to write a check for $24,000. When a person can't, that is where the problems begin. Granted, it is possible some banks might offer an additional extension, but it is unknown as to how that would be structure, and at that point what the ramification might be – credit, penalty, or otherwise.
I spoke with several people this week who expressed to me that they were considering, or will likely be pursuing the forbearance. One of the people that I was speaking with was looking to buy a home in New York, with a tentative closing date of June 15th. One of the challenges that he was facing with his pre-approval was that he needed to sell his current home to have the necessary funds for the 20% downpayment on the purchase. His initial intent was to sell his house before he buys, but with New York on lock-down, he is not even going to attempt to put his house on the market.
Not knowing how to get through the obstacles, his attorney told him to call me. I suggested that he puts down less of a downpayment on the purchase, and then does a principal paydown when his house does eventually sell. When we were going through his available funds for closing, he mentioned that $10,000 of his funds will be coming from his current mortgage forbearance, because he "won't be paying his April and May mortgage payments" on his current home. (Note, as always, I have slightly modified the details of the story to protect the identity and details of my discussions)
At that point in the conversation, I wasn't sure how to proceed. I felt uneasy about pursuing a new mortgage for someone who is telling me that they are not planning on paying their existing mortgage. Even worse, he had no intention of calling his bank to "obtain" the forbearance, until I told him it was required. He was under the impression that "everyone's mortgage is on hold automatically" because he read somewhere that no paperwork is needed. Had I not told him about this prerequisite, his credit would have been ruined, and his home purchase jeopardized.
As an aside, I have already seen several banks who are making their mortgage applicants sign affidavits that they have not requested, nor been granted a mortgage forbearance. This may cause much damage to those who are applying for a refinance, while simultaneously requesting a forbearance.
Furthermore, while the banks are not allowed to report anyone as late to the credit agencies, it is yet unknown how the "missed" payments will appear on a person's credit report. There might be a gap in reporting on the mortgage tradeline, and it is too soon to tell the actual credit impact that might occur as a result. It is important to note that most agency loans are underwritten through an automated underwriting engine, and it is uncertain as to how that will be construed.
Those are just a few real-time examples of the risks that are present with the news of what some are erroneously calling, "The Government Mortgage Forgiveness Program." There is simply too much misinformation, and yet to be revealed guidance on some of the longer-term repercussions that this forbearance program brings.
Simply put, a forbearance is designed to help those who are in true financial distress as a measure of last resort. It is not a free pass and may have serious consequences to those who abuse or don't properly fulfill the program requirements. Having seen the aftermath of many mortgage modifications from the Great Recession of 2008, many have spent years rebuilding their credit, their equity, and their lives, because of impulse decisions or poor guidance during those challenging times.
The CARE Act program is of great value and benefit to those who need it, and I am encouraging all those who have a financial hardship to reach out to their bank, and to a competent advisor who can help you make sense of the available options you have. Depending on your situation, there might be sensible alternatives such as eliminating your debts, lowering your payments, and giving you a cash cushion during these turbulent times that might be more sensible for some. It is certainly a situation that needs to be addressed one-by-one with the sensitivity and unique consideration that it deserves.
To learn more about Shmuel Shayowitz, click here or complete this form to be connected with Shmuel: