"
Friends of Ben Porat Yosef
"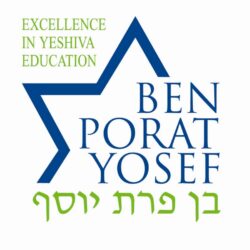 Office:
201.845.5007
E243 Frisch Ct.
Paramus, NJ 07652
Ben Porat Yosef (BPY) is an Orthodox yeshiva day school that strives to develop each child's
ahavat
Hashem and
yirat
Hashem; inspire, challenge and engage each learner; celebrate our dual Sephardic/Ashkenazic heritage and traditions; empower and connect students through Hebrew language fluency; and build a warm and caring community with
chesed
as a central focus.
We are committed to providing our students with an outstanding foundation for all of their future pursuits in education and in life. BPY also prides itself on its warm, nurturing, family-type atmosphere; this warmth and communal feel is interwoven into the educational philosophy of the school.
Complete the form below to learn more about Approved Funding, including our exclusive benefits for Friends of Ben Porat Yosef.
As "A Friend," by completing this form, you will automatically be entitled to the following:
A donation on your behalf to Ben Porat Yosef
A Free Credit Report and FICO score analysis
30-minute complimentary Financial Consultation
No Application Fees for any loans with Approved Funding
No Processing Fees for any loans with Approved Funding