"
Friends of Beth Tefillah
"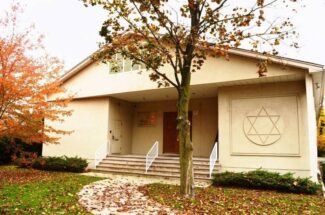 Office: 201-265-4100
452 Forest Ave
Paramus, NJ 07652
Congregation Beth Tefillah is a diverse modern orthodox, warm and welcoming synagogue located in the picturesque suburban township of Paramus.
In addition to tefillah (prayer) and Torah learning (we always have an open Beit Medrash and regularly scheduled classes during the week), another main focus of our membership activities is on acts of chesed and tzedaka (kindness/charity), support for the State of Israel, and youth programs. We are proud of how each member brings his or her own story to our diverse community—such as those who have a multi-generational history at our congregation and those new to Paramus or Congregation Beth Tefillah, of all ages and backgrounds who are seeking a Jewish community – a place to call home.
The doors of Congregation Beth Tefillah are always open to warmly welcome anyone and everyone. We offer a full range of services, classes, and programs, with something for everyone.
Daily and weekly prayer services

Torah study and educational opportunities for all interests

Chesed and social action programs
Complete the form below to learn more about Approved Funding, including our exclusive benefits for Friends of Beth Tefillah.
As "A Friend," by completing this form, you will automatically be entitled to the following:
A donation on your behalf to

Beth Tefillah

A Free Credit Report and FICO score analysis
30-minute complimentary Financial Consultation
No Application Fees for any loans with Approved Funding
No Processing Fees for any loans with Approved Funding