"
Friends of Bais Medrash of Bergenfield
"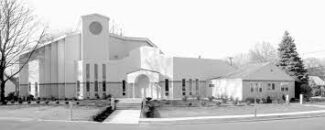 Office:
371 South Prospect Ave
Bergenfield, NJ 07621
Located in Bergenfield, NJ, our warm, vibrant and embracing community of nearly 100 member families provides the offerings and opportunities of an exciting and growing population, while maintaining the personal connections and relationships of a small shul.
Bound by a genuine spirit of friendship and comradery, we join together to engage our hearts and minds – and those of our children – as passionate religious Jews, eager to live sacred and impactful lives, with responsibility and sensitivity.  Towards this goal, we strive to:
Foster an environment for heartfelt prayer
Create a spiritually and intellectually vibrant community of learners
Care deeply for each other and those in the broader community
Engage and educate our children towards a love of and commitment to a Torah way of life
Form a respectful and inclusive community, where each individual is valued
Inspire and support each other towards meaningful religious growth
Support the People and State of Israel
Complete the form below to learn more about Approved Funding, including our exclusive benefits for Friends of Bais Medrash of Bergenfield.
As "A Friend," by completing this form, you will automatically be entitled to the following:
A donation on your behalf to Bais Medrash of Bergenfield
A Free Credit Report and FICO score analysis
30-minute complimentary Financial Consultation
No Application Fees for any loans with Approved Funding
No Processing Fees for any loans with Approved Funding