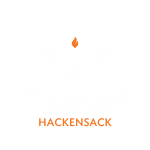 "
Friends of Chabad of Hackensack"
About Chabad of Hackensack
Chabad of Hackensack provides a wide variety of educational and spiritual opportunities, including Torah classes and lectures, Shabbaton dinners, and an array of family and social activities. Traditional Jewish values are brought to life in a joyous, non-judgmental atmosphere.
We serve all segments of the Jewish community. Everyone is welcome regardless of their personal level of religious observance or financial status. The philosophy is in keeping with the Chabad-Lubavitch approach of joy, scholarship and unconditional acceptance and love for every Jew.
Chabad of Hackensack is part of the global network of over 2,500 centers worldwide, providing a wide variety of educational, religious, and social services, according to the teachings of  The Lubavitcher Rebbe, toward the goal of making our world a better, holier place.
About Hackensack
Hackensack, the county seat of Bergen County, is currently experiencing a revival. Known for its diversity, walkability, and easy access to New York City, Hackensack has what to offer to people of all ages – millennials, families, and empty-nesters.
We plan to take part in the revitalization efforts, to engage with the general community and be of positive and meaningful influence in the city.
About our leadership    
Chabad is under the spiritual guidance of Rabbi Mendy and Shterna Kaminker, a warm, caring, and energetic couple. Their approach is that Torah must be presented and experienced in a modern, relevant context and made available to each individual on their own level.
Complete the form below to learn more about Approved Funding, including our exclusive benefits for Friends of Chabad of Hackensack.
As "A Friend," by completing this form, you will automatically be entitled to the following:
A donation on your behalf to Chabad of Hackensack.
A Free Credit Report and FICO score analysis
30-minute complimentary Financial Consultation
No Application Fees for any loans with Approved Funding
No Processing Fees for any loans with Approved Funding
CHABAD OF HACKENSACK
280 Summit Avenue, Hackensack, NJ 07601
Phone 201-503-3770
Rabbi@ChabadHackensack.com