"
Friends of Ohr HaTorah
"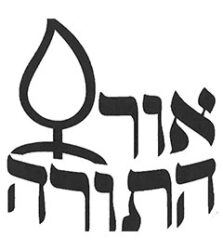 Office: 201-244-5905
36 Rector Ct
Bergenfield, NJ 07621
Congregation Ohr HaTorah is an Orthodox shul built on Limud HaTorah, Tefilah, and Chessed located in the heart of Bergenfield, NJ. Ohr HaTorah has been a community institution providing minyanim, shiurim and exciting programming since 2005. Our kehilla is made up of over 200 young vibrant full and associate member families. Rabbi Zvi Sobolofsky has been the Rav since our inception. In addition to being the Rav of our congregation, Rabbi Sobolofsky is a Rosh Yeshiva at Yeshiva University, as well as a world-renowned lecturer, posek and author.
The Ohr HaTorah community is warm and welcoming with a strong focus on Torah learning that is present throughout all of our activities and events. We have a strong youth program, an active Sisterhood with a Torah, Chessed and Hachnosos Orchim focus, as well as several other committees to meet the community's needs. We pride ourselves on our warmth, commitment to Torah values, and dedication to the broader community.
Complete the form below to learn more about Approved Funding, including our exclusive benefits for Friends of Ohr HaTorah.
As "A Friend," by completing this form, you will automatically be entitled to the following:
A donation on your behalf to Ohr HaTorah
A Free Credit Report and FICO score analysis
30-minute complimentary Financial Consultation
No Application Fees for any loans with Approved Funding
No Processing Fees for any loans with Approved Funding