"
Friends of Ridgewood
"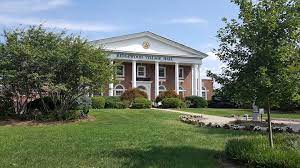 Office: 201-670-5500
131 N MAPLE AVENUE
RIDGEWOOD, NJ 07450
Ridgewood is a village in Bergen County, New Jersey, United States. As of the 2010 United States Census, the village population was 24,958, reflecting an increase of 22 (+0.1%) from the 24,936 counted in the 2000 Census, which had in turn increased by 784 (+3.2%) from the 24,152 counted in the 1990 Census.[21] Ridgewood is a suburban bedroom community of New York City, located approximately 20 miles (32 km) northwest of Midtown Manhattan.
The village has been one of the state's highest-income communities. In 2000, Ridgewood had a per capita income of $51,658, which was ranked the 35th-highest in the state. Based on data from the 2006-2010 American Community Survey, the village had a per-capita income of $67,560, ranked 31st in the state. Based on data from the American Community Survey for 2013–2017, Ridgewood residents had a median household income of $162,011, ranked 7th in the state among municipalities with more than 10,000 residents, more than double the statewide median of $76,475.
Ridgewood was ranked 26th in Money magazine's "Best Places to Live" in 2011.
In 1700, Johannes Van Emburgh built the first home in Ridgewood, having purchased a 250 acres (100 ha) property in 1698.
The Village of Ridgewood was created on November 20, 1894, with the same boundaries as Ridgewood Township, also in Bergen County. The Village became the municipal government while the Township remained a school district.[ In 1902, the village added portions of Orvil Township, which were returned to Orvil Township in 1915. In 1925, Ridgewood Village acquired an area from Franklin Township (remainder now dissolved as Wyckoff). On February 9, 1971, Ridgewood acquired the area from Washington Township. On May 28, 1974, it acquired the area from Ho-Ho-Kus. The name of the village derives from the characteristics of its terrain.
Complete the form below to learn more about Approved Funding, including our exclusive benefits for Friends of Ridgewood.
As "A Friend," by completing this form, you will automatically be entitled to the following:
A donation on your behalf to the

Ridgewood

A Free Credit Report and FICO score analysis
30-minute complimentary Financial Consultation
No Application Fees for any loans with Approved Funding
No Processing Fees for any loans with Approved Funding