"
Friends of Shaare Tefillah
"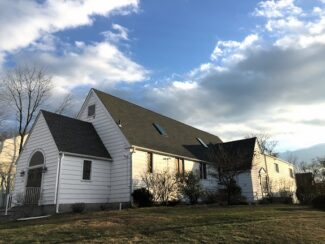 Office: 201-357-0613
510 Claremont Ave
Teaneck, NJ 07666
Congregation Shaare Tefillah of Teaneck is situated in the Phelps Park section of Teaneck just north of Cedar Lane. Shaare Tefillah is a young and vibrant community committed to the tenets and values of Orthodox Judaism.
Shaare Tefillah was founded in 2001 by a small group of families who believed there was a need for a permanent congregation in the Phelps Park area of Teaneck. Shabbat services were first held in the homes of its members. Additional families moving into this area of Teaneck were drawn to the warm and friendly atmosphere of the Congregation. The kehilla purchased its first building on Lincoln Place in 2004.
Since that time, Shaare Tefillah continued to grow and flourish, and moved into our current building on Claremont Avenue in 2012. We are proud to offer many programs and activities to our members. These include regular minyanim on Shabbat, religious holidays, and weekdays; adult educational programs; extensive youth programs; a vibrant Sisterhood; chesed opportunities; and many other special programs.
Our kehilla is a warm and welcoming one where "everybody knows your name". We welcome all who share our vision to join with us and become a member of the Shaare Tefillah family.
Complete the form below to learn more about Approved Funding, including our exclusive benefits for Friends of Shaare Tefillah.
As "A Friend," by completing this form, you will automatically be entitled to the following:
A donation on your behalf to the

Shaare Tefillah

A Free Credit Report and FICO score analysis
30-minute complimentary Financial Consultation
No Application Fees for any loans with Approved Funding
No Processing Fees for any loans with Approved Funding