"
Friends of Ma'ayanot Torah Academy of Bergen County
"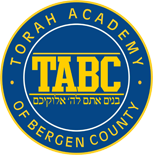 Office:
201.837.7696
1600 Queen Anne Rd.
Teaneck, NJ 07666
Torah
Academy of Bergen County strives to instill within its students a love for Hashem, the study and practice of Torah and an appreciation for עם ישראל and מדינת ישראל while affording them an opportunity to excel in the study of the sciences and humanities, all within a uniquely nurturing environment that fosters a close and supportive relationship among students and faculty.
The creation of the State of Israel is one of the seminal events in Jewish history. Recognizing the significance of the State and its national institutions, we seek to instill in our students an attachment to the State of Israel and its people as well as a sense of responsibility for their welfare.
Complete the form below to learn more about Approved Funding, including our exclusive benefits for Friends of Torah Academy of Bergen County.
As "A Friend," by completing this form, you will automatically be entitled to the following:
A donation on your behalf to Torah Academy of Bergen County.
A Free Credit Report and FICO score analysis
30-minute complimentary Financial Consultation
No Application Fees for any loans with Approved Funding
No Processing Fees for any loans with Approved Funding