"
Friends of Yeshivat He'atid
"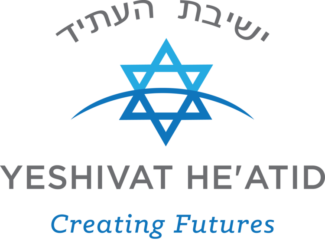 Office:
201.374.2272
139 South Washington Ave.
Bergenfield, NJ 07621
Yeshivat He'Atid is a yeshiva day school in Bergen County that is a leader in re-envisioning the classroom to incorporate 21st century educational approaches. We are committed to excellence in Judaic and secular studies, and strive to foster in our students a love of Torah and Mitzvot, a deep commitment to Klal Yisrael and Medinat Yisrael, and an understanding of the importance of Derech Eretz and Chessed. We recognize that each child learns differently; we utilize a blend of face-to-face learning with online learning and peer-led learning to provide high quality, differentiated education. We educate our students to become active learners, analytical and independent thinkers, and problem solvers. We hope that Yeshivat He'Atid will serve as a model for 21st Century Jewish education that is innovative, economically sustainable, and can be replicated in other schools and communities.
Complete the form below to learn more about Approved Funding, including our exclusive benefits for Friends of Yeshivat He'atid.
As "A Friend," by completing this form, you will automatically be entitled to the following:
A donation on your behalf to Yeshivat He'atid.
A Free Credit Report and FICO score analysis
30-minute complimentary Financial Consultation
No Application Fees for any loans with Approved Funding
No Processing Fees for any loans with Approved Funding