Shmuel Shayowitz (NMLS#19871) is President and Chief Lending Officer at Approved Funding, a privately held local mortgage banker and direct lender. Shmuel has over two decades of industry experience, including licenses and certifications as a certified mortgage underwriter, residential review appraiser, licensed real estate agent, and direct FHA specialized underwriter. Shmuel provides a uniquely holistic approach to comprehensive real estate and financial matters that goes well beyond any single transaction. Shmuel is an award-winning financier recognized for maximizing the short-term and long-term objectives of his client. As a contributing writer to many local and regional newspapers and publications, his insights have been featured in the media for many topics, including mortgages, personal finance, appraisals, and real estate trends.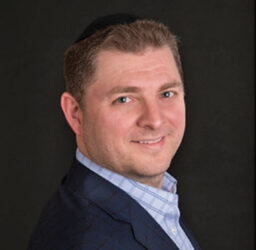 While I am sure a lot of people were playing catch-up this week, the markets continued without us with lots of noteworthy information coming forth over the past few weeks. Fortunately, or unfortunately, by the time we analyze this current data, there will be a slew of new reports to examine again. Regardless, these updates are well-regarded by homeowners and homebuyers alike, which is why I try to present them in the most user-friendly manner possible as they are published.
The FHFA (Federal Housing Finance Agency) released its House Price Index, which measures home price appreciation on single-family homes with conforming loan amounts decreased by 0.2% in August, which was lower than expectations of 0.4%. The year over year appreciation rate fell from 5.0% to 4.6%.
The recent Existing Home Sales report, which measures contacts and buyers shopping for homes, decreased by 2.2%. While this number is a decline from last month's substantial figure, it is important to note, however, that the previous report presented a 17-month high. Despite the recent weakening, this still represents a very influential historical figure for housing.
The Median Home Price was reported at $272,100, up 5.9% year over year. Total year-over-year inventory was down 2.7% for this same period last year. It is important to note that at the current pace of sales, there is a 4.1 month supply, which is slightly higher than the previous month. This actually speaks well to the strength of the housing market because prices are up and inventory is down, yet sales remain strong.
The Mortgage Bankers Association (MBA) released its Mortgage Application Data for the week ending 10/18, showing that overall application volume decreased by -11.9%. Applications to obtain financing to purchase a home were down -4.0% but are still up 5.8% from this time last year. Refinance applications decreased by -17.0%, but are still up 126% year over year.
According to the MBA, the average 30-year mortgage rate increased to 4.02% from 3.92% last week. That said, mortgage rates are still 110 basis points and 1125% lower than this time last year. Mortgage bonds are trading just below a strong ceiling of resistance at their 100-day moving average. This is significant because the 100-day moving average has fundamentally been a tough barrier to break. If bonds fail to pierce above these levels and move lower, there is a lot of room to do the downside, and mortgage rates will spike on the movement.
First-time homebuyers represented 33% of sales, which is an increase from last month's number of 31%. This too is a good sign for the housing market but is typically a number that fluctuates based on the season. Of note, transaction from "All Cash Buyers" dropped to 17%, which is a 2% decline from previous reports. Distressed sales accounted for 2%, which was comparable to last month's numbers showing further strength in housing and loan performance.
Earlier this month, the ISM index showed September's manufacturing activity at the most depressed level in more than a decade as the U.S.-China trade war weighed on the economy. According to economy.com, The ISM index is a leading indicator of the economy and is useful in gauging turning points in the business cycle. Changes in the index are closely linked with changes in gross domestic product, which is a key gauge of economic recessions.
In a developing story that is worth paying attention to – after seven years as head of the European Central Bank (ECB), Mario Draghi will be replaced by Christine Legarde on November 1, 2019. Draghi has been steadfast in doing whatever it takes to keep rates low, and was one of the first to initiate a negative interest rate policy. He actually said he would buy as much as it takes to keep interest rates low to drive up inflation. If Legarde changes this policy and allows rates to rise, it could influence and pressure global yields higher. The Fed in the United States is faced with the same challenge as inflation is not rising to the levels it would like.
Finally, speaking of the Fed, recent surveys showed an "almost certain" chance of a 25 basis point cut at the October 30 meeting of the Federal Open Market Committee. As I have said countless times in the past, a Fed Rate Cut is already factored into mortgage rate pricing by the time it happens. Mortage rate do not drop commensurate with Fed cuts.
To learn more about Shmuel Shayowitz, click here or complete this form to be connected with Shmuel: