Shmuel Shayowitz (NMLS#19871) is President and Chief Lending Officer at Approved Funding, a privately held local mortgage banker and direct lender. Shmuel has over two decades of industry experience, including licenses and certifications as a certified mortgage underwriter, residential review appraiser, licensed real estate agent, and direct FHA specialized underwriter. Shmuel provides a uniquely holistic approach to comprehensive real estate and financial matters that goes well beyond any single transaction. Shmuel is an award-winning financier recognized for maximizing the short-term and long-term objectives of his client. As a contributing writer to many local and regional newspapers and publications, his insights have been featured in the media for many topics, including mortgages, personal finance, appraisals, and real estate trends.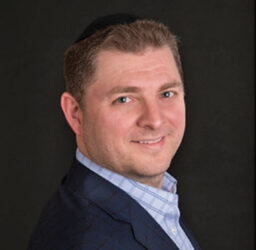 It's 'busy season,' although one might not believe that to be the case if you saw the report released by the Mortgage Bankers Association (MBA). As they do every week, The MBA released their "Mortgage Application Data" for this week, showing that overall application volume decreased by 3.1%.
I don't believe this to be indicative of what is really going on in our marketplace. Inquiries for both home purchase loans, as well as refinancing, continue to increase day-to-day.
These days, I'm fortunate enough to be juggling conversations dealing with buyers looking to purchase, and owners looking to refinance. The attention to detail required on both ends is indisputable. People are making huge life-changing financial decisions based on the accuracy of the information being provided to them. This week there was a situation that I experienced which was quite disappointing, to say the least, that I wanted to share.
Again, to protect the identity and anonymity of the clients, I will be changing particulars, but the core illustration remains intact. I was working with new clients who I was counseling on particulars of their first time home buying experience. They were extremely overwhelmed by all of the details of this undertaking. They tried their best to get as much information as possible from whatever sources they could get their hands-on.
They were very interested in a particular home and was hoping that their aggressive offer would be accepted. I mainly spoke with one of the buyers, as the spouse was often working during our calls. Getting their documentation was also proving to be a challenge. It was hard to get both the husband and wife on the phone; and I was very uncomfortable issuing a pre-approval, despite the pressures that they, and I, were receiving from the seller's agent.
In their particular situation, it wasn't whether or not they qualified for the mortgage. In fact, they would be eligible for a mortgage of $200,000 more than what they were considering. My concern here was that I simply wasn't confident that they fully understood the true mortgage and housing costs that this effort entailed. As I tell all my clients, "what you can qualify for, may not necessarily be what you can afford," and similarly, "what you can afford, may not necessarily be what you qualify for."
My hunch turned out to be correct. When we were finally all able to sit down and discuss the situation together, they were shocked at the estimations that I presented to them. Immediately I began to second-guess myself and the accuracy of the information that I was providing. When I confirmed that my facts were precise, we tried to figure out where the discrepancy was. We finally realized that their projections were $500 less than mine because their figures were from Zillow. Online, the site offers an "Estimated Monthly Cost" calculation displaying what a particular home would cost them every month.
This estimated payment shows up alongside their "Zestimates," – and we all know how inaccurate those can be. Myriads of articles and media coverage have detailed how bad those value gauges truly are. This week I learned how badly their estimated payment gauge could be as well. The payments they display are comprised of the estimated Principal & Interest, Real Estate Taxes and Homeowners Insurance, but the simple display is laden with faults.
For starters, their mortgage payments assume 20% down, which is rarely the case – as most first time homebuyers buy homes with less than 20% down. When applicable, that triggers PMI, and of course, a larger mortgage balance, and thereby higher payment. Furthermore, as absurd as this sounds, although they accurately list the home's current public real estate tax amount based on county records, their estimate for the monthly real estate taxes are completely inaccurate. Similarly, their projected insurance numbers are out of line as well.
The result was that their expectation of what this house would cost them every month was entirely unrealistic. In the end, despite their unquestionable qualification, they decided to put their house-hunting on hold until they were more comfortable with the actual payments that they would incur. As I often say, its all about the "dollars and sense."
To learn more about Shmuel Shayowitz, click here or complete this form to be connected with Shmuel: