Shmuel Shayowitz (NMLS#19871) is President and Chief Lending Officer at Approved Funding, a privately held local mortgage banker and direct lender. Shmuel has over two decades of industry experience, including licenses and certifications as a certified mortgage underwriter, residential review appraiser, licensed real estate agent, and direct FHA specialized underwriter. Shmuel provides a uniquely holistic approach to comprehensive real estate and financial matters that goes well beyond any single transaction. Shmuel is an award-winning financier recognized for maximizing the short-term and long-term objectives of his client. As a contributing writer to many local and regional newspapers and publications, his insights have been featured in the media for many topics, including mortgages, personal finance, appraisals, and real estate trends.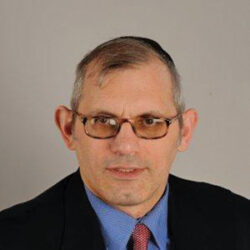 Approved Funding is proud to welcome Emile Wiesenfeld as a residential lending sales manager in its corporate office in Bergen County.
"Emile is a seasoned mortgage industry veteran, and his renowned understanding of mortgages will only be enhanced with our extensive loan product offering and our common sense lending approach," said Shmuel Shayowitz, president of Approved Funding. "We are thrilled to have Emile join the Approved Funding family, where we know he will continue to excel in tandem with us."
Emile was most recently a mortgage development officer at Santander Bank, a $90 billion top US commercial bank. He was a key contributor in the growth and development of Santander's mortgage lending in the New York metropolitan area. Prior to that he spent most of his twenty years of industry involvement in the private mortgage banking sector. Emile has served in various capacities including loan origination, underwriting and management – covering residential, commercial, construction and multi-family lending. He had prominent roles at companies such as First Financial Equities, GFI Capital Resources Group and Fairmont Funding, where he trained, managed and supervised lending operations, and oversaw all aspects of mortgage production at these multi-billion dollar organizations.
At Approved Funding, Emile will continue to service his clientele, who span over two decades of relationships and associations, which is a cornerstone of his business. Most of Emile's followers are commonly referred to him by word of mouth recommendations from past satisfied clients and local real estate professionals including realtors, attorneys and the like. In addition to managing his own clients, he will work with Approved Funding's expanding mortgage sales and advisory group to help supervise new business development and further growth of the company. Emile will help ensure new mortgage applicants are being handled in a timely and efficient manner to maximize the Approved Funding approach of offering the lowest rates and terms in the industry, with the best level of advice and guidance.
Emile currently resides in Passaic, where he has lived since 1989 with his wife Sima, and is a proud father of eight children. Together, Emile and Sima own Shoeting Stars, a children's shoe store in Nutley. Emile is also an active member in the Passaic community. He is a founder and past president of Agudas Israel of Passaic.
Along with his experience and success in mortgage industry, Emile has deep roots in the community which he serves. He is a lifelong resident of the New York and New Jersey area, and takes great pride in serving his neighbors with honesty and integrity. He will undoubtedly be able to provide his clients with even greater service and results, while continuing to give sound guidance and advice to all clients whether they are buying or refinancing their primary home, secondary residence or investment properties. Emile can be reached at Approved Funding at (201) 833-0123 or via email at EWiesenfeld@ApprovedFunding.com.
To learn more about Shmuel Shayowitz, click here or complete this form to be connected with Shmuel: