By: Shmuel Shayowitz
A man was dejected and sat by the riverbank and began to pray intensely like never before. An angel appeared and said to this person, "Ask whatever you want, and your request will be granted. But I will only grant you one wish" This person was blind, poor, and unmarried. He felt even more helpless as he could only ask for one thing, but he needed three miracles.
After much reflection, he said, "I want to see my great-grandchildren eating off my golden tableware." For this request to be fulfilled, he would need to receive healthy eyesight, wealth and be married with children. He got everything he wished for and more! Unfortunately, our friend at the Federal Reserve, Jerome Powell, needs one of those magical wishes right now.
Powell is battling a 40-year high in inflation. With his efforts to raise rates quickly, he is facing a probable recession, which most think is already here. "Chances of a soft landing will likely diminish in pursuit of restoring price stability," says Fed Chair Powell. That is Powell's first quasi-admission that a recession is probable.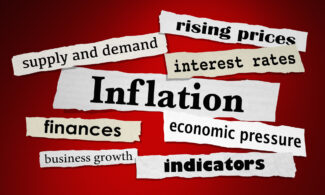 Powell is battling an employment market that is clearly broken. "Despite the slowdown in growth, the labor market has remained extremely tight, with the unemployment rate near a 50-year low, job vacancies near historical highs, and wage growth elevated," Powell said. "The labor market continues to be out of balance, with demand for workers substantially exceeding the supply of available workers."
Mortgage rates topped 15-year highs and briefly spiked even higher as the 10yr U.S. Treasury surpassed 4% on Wednesday. While mortgage payments are skyrocketing, rents remain elevated at historical highs. "I think that shelter inflation is going to remain high for some time. We're looking for it to come down, but it's not exactly clear when that will happen. It may take some time. Hope for the best, plan for the worst," Powell said.
In terms of the real estate market, Powell said, "For the longer term, what we need is supply and demand to get better aligned, so that housing prices go up at a reasonable level, at a reasonable pace, and that people can afford houses again." "We probably, in the housing market, have to go through a correction to get back to that place." "From a sort of business cycle standpoint, this difficult correction should put the housing market back into better balance."
Undoubtedly, Powell is looking very closely at recent developments in the United Kingdom. This week, the Bank of England pledged to buy unlimited U.K. bonds to avert financial risk. "The bank is monitoring developments in financial markets very closely in light of the significant repricing of U.K. and global financial assets," the bank said in a statement. "This repricing has become more significant in the past day — and is particularly affecting long-dated U.K. government debt." We have already seen China reverse course and start lowering its rates to avoid economic calamity.
If Jerome Powell could have one wish, which would he choose? Fighting inflation, preventing a recession, regulating employment, stabilizing housing, easing oil, lowering mortgage rates, bailing-out China, protecting Ukraine, avoiding a credit downgrade – and it doesn't end there. The new year is certainly starting with much drama, and there is no question that it will get more challenging. There is no better time than the present to channel our prayers for a safe and prosperous new year. Wishing you all a Gmar Chasima Tova.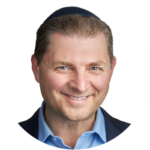 Shmuel Shayowitz (NMLS#19871) is President and Chief Lending Officer at Approved Funding, a privately held local mortgage banker and direct lender. Approved Funding is a mortgage company offering competitive interest rates as well as specialty niche programs on all types of Residential and Commercial properties. Shmuel has over 20 years of industry experience, including licenses and certifications as a certified mortgage underwriter, residential review appraiser, licensed real estate agent, and direct FHA specialized underwriter. He can be reached via email at Shmuel@approvedfunding.com.
Please Complete This Form To Get In Touch With Shmuel