Shmuel Shayowitz (NMLS#19871) is President and Chief Lending Officer at Approved Funding, a privately held local mortgage banker and direct lender. Shmuel has over two decades of industry experience, including licenses and certifications as a certified mortgage underwriter, residential review appraiser, licensed real estate agent, and direct FHA specialized underwriter. Shmuel provides a uniquely holistic approach to comprehensive real estate and financial matters that goes well beyond any single transaction. Shmuel is an award-winning financier recognized for maximizing the short-term and long-term objectives of his client. As a contributing writer to many local and regional newspapers and publications, his insights have been featured in the media for many topics, including mortgages, personal finance, appraisals, and real estate trends.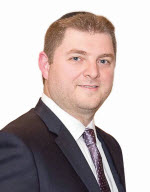 Yes, you read the headline correctly – getting a "non-qualified mortgage" is a good thing… sometimes! Since early last year, new regulations were introduced, and mortgage loans now fall under two distinct categories of "qualified" mortgages and "non-qualified" mortgages. While the label of these loan options might be misleading, a myriad of mortgage loan options are now available for the first time in years that can be of benefit to certain consumers looking for competitive mortgages.
Background
The Dodd–Frank Wall Street Reform and Consumer Protection Act were passed in 2010 as a regulatory response to the financial crisis and the subsequent Great Recession. As a result of this act, the Consumer Financial Protection Bureau ("CFPB"), an independent agency of the United States government, was created with the broad mandate of "consumer protection" in the financial sector. The CFBP introduced "Qualified Mortgages" ("QM") as a classification of loans that have more restrictive features that help make it more likely that a borrower will be able to afford their loan. A lender must categorically determine that an applicant has the "ability to repay" the mortgage, regardless of how secure the collateral may be. If the guarantor is not able to clearly document accordingly, the loan cannot be classified as a qualified mortgage, and would be subject to the new regulatory restrictions.
Restriction on Qualified Mortgages
Certain loan features are not permitted in a Qualified Mortgage such as an "interest-only" provisions, (where a borrower will pay only the interest without paying down the principal), a "negative amortization," feature, (where the loan principal will increase over time) and "balloon payments" requirements (where a larger-than-usual payment will be due at the end of a specified loan term). Additionally, loan terms cannot be longer than 30 years, and there is a limit as to how much income can be used as qualification towards debt (also known as "debt to income ratios").
Impact on Mortgage Lending
When following the "qualified mortgage" standards, certain legal reliefs are given to the bank and lender that grant these mortgages. When a bank can show that it made sure applicants had the ability to repay their loan, and that it fell within the QM standards – there are less regulatory restrictions to them, and the loan is less likely that it can be challenged post-closing. In order to preserve and ensure these benefits, many banks have limited their mortgage activities to granting mortgages that only fall into the category of "qualified mortgage".
Having now defined what a "qualified mortgage" is and isn't, the CFBP has pushed many banks out of the mortgage business. As a result, many banks have abandoned residential lending altogether. This is detrimental to countless applicants, as the typical local bank might not be of benefit to them when seeking a high quality loan that otherwise falls out of this qualified standard.
Opportunities to Borrowers
The good news is, non-depository lenders, such as Approved Funding, are picking up the slack and offering affordable and creative loan options, that are worthwhile to qualified applicants – that are well within compliance and extremely safe. For those with limited income or asset verification, or reasonable credit imperfections, or perhaps home valuation methods that don't necessarily fall under the "QM" standards – solutions are now feasible! A competent mortgage banker, like Approved Funding, is able to highlight options available under the qualified mortgage standard as well as those outside the qualified mortgage definition that might still be a very practical and useful mortgage solution to meet a homebuyer or homeowners needs.
To learn more about Shmuel Shayowitz, click here or complete this form to be connected with Shmuel: