By: Shmuel Shayowitz, President, Approved Funding
Procrastination is the act of delaying or putting off tasks until the last minute – or sometimes even beyond its deadline. Joseph Ferrari, a professor of psychology at DePaul University in Chicago, estimates that around 20% of U.S. adults are chronic procrastinators. According to PsychologyToday, procrastination is driven by various thoughts and habits, but fundamentally, we avoid tasks or put them off because we do not believe we'll enjoy doing them and want to avoid making ourselves vulnerable, or we fear that we will make a mistake. "People may also procrastinate when they are confused by the complexity of a task (such as filing one's taxes) or when they're overly distracted or fatigued."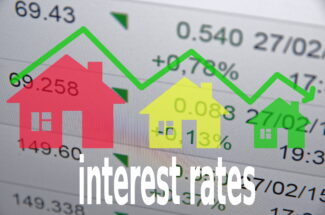 I'll admit, I cannot think of anything more prime cause for procrastination than applying for a mortgage. It's overwhelming, cumbersome, time-consuming, and hard to know whom to trust. That said, even the chronic cunctators are starting to take action. While hovering between 0.50 and 0.75 on the 10-year U.S. treasury for most of 2020, the treasury yield has convincingly broken above that barrier and recently peaked at 1.18. And so, the last-minute scramble to refinance before "rates change" begins. "Booming refinance activity in the first full week of 2021 caused mortgage applications to surge to their highest level, despite most mortgage rates in the survey rising," said Joel Kan, MBA's associate vice president of economic and industry forecasting. "The expectation of additional fiscal stimulus from the incoming administration, and the rollout of vaccines improving the outlook, drove Treasury yields and rates higher."
This week, mortgage rates fell for the first time in nearly a month and triggered an additional 11% spike in refinancing activity. Rate shoppers and refinance candidates are visibly putting in aggressive efforts to obtain mortgages at these levels. Interestingly, I am finding that the applicants that I have been speaking with over the past few weeks are a lot more anxious than those we have been working with for most of 2020, from the onset of the pandemic. Callers seem less interested in financial advice and less patient with the proper time and data necessary to offer calculated guidance – as they quickly scramble to apply for their mortgage "at any cost."
The Mortgage Bankers Association's refinance index hit its highest level of activity since March this week. I can't help but wonder if perhaps I am part of the alarmists that are causing people to panic and scramble to lock in rates now, "before it's too late." The truth is no one knows for sure where rates are going to be in 6 days from now, let alone 6 months. While the conjectures are warranted, at the same time, I also wanted to caution those reading to heed the real message. Yes, rates might have inched slightly higher over the past few weeks, that doesn't mean they will continue to rise indefinitely. More importantly, it is not advisable to sacrifice the proper guidance and hand-holding that you deserve, just to lock in a rate before it changes. Getting the "best rate" is still about the advice that comes along with locking in the best loan program for your circumstances.
There is a famous saying, "You don't know what you have until it's gone." I often find myself saying those words and applying that notion to many things – in my professional and personal life. Whether or not you would categorize yourself as a procrastinator, the saying is a powerful lesson to help people appreciate what is in front of them at any given time. We should cherish and value what is in the present before it changes (for better or worse). Part of "being present" means to be alert and aware of what is in front of us, and to appreciate its worth. The same is certainly true in an ever-changing financial landscape. Be mindful of the potential changes, but don't do so without careful deliberation.
Shmuel Shayowitz (NMLS#19871) is President and Chief Lending Officer at Approved Funding, a privately held local mortgage banker and direct lender. Approved Funding is a mortgage company offering competitive interest rates as well as specialty niche programs on all types of Residential and Commercial properties. Shmuel has over 20 years of industry experience, including licenses and certifications as a certified mortgage underwriter, residential review appraiser, licensed real estate agent, and direct FHA specialized underwriter.