By: Shmuel Shayowitz
I assume you have heard the punchline about "what happens when you assume." If you haven't, feel free to google it. Assumptions are indeed a part of life, but they often bring more harm than benefit when you make the wrong presumptions.
I was recently talking to a veteran real estate professional and began discussing mortgage assumptions. I spoke for a few minutes, then noticed the blank stare on his face and stopped mid-sentence. "You don't have any idea what I am talking about, do you?" I asked. He confirmed that he didn't. Once I went over the details and how he could benefit from it, he couldn't stop thanking me!
Let me explain. In the context of the real estate and mortgage world, "Mortgage Assumptions" are definitely something you want to start paying attention to. A mortgage assumption is where the buyer of a home can "assume" the existing mortgage of the homeowner who is selling their house. The buyer would assume the current principal balance, interest rate, remaining repayment period, as well as any other contractual terms of the seller's mortgage.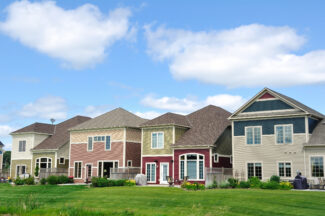 Not all mortgages are assumable. Most FHA (Federal Housing Authority), VA (Veterans Affairs), and USDA (U.S. Department of Agriculture) mortgages have this allowance when certain criteria are met. Regarding VA loans, the buyer would not need to be a military member to assume a VA loan, so this could be a tremendous opportunity for many.
Some conventional and bank portfolio loans might also permit the assumptions, but you must delve further to find out. You would have to check the mortgage and note of the homeowner to see if their loan is assumable. Regardless, as noted on Investopedia, the final decision over whether an assumable mortgage can be transferred is not left to the buyer and seller. The original mortgage lender must approve the mortgage assumption before either party can sign off on the deal. The homebuyer must meet the lender's requirements, such as having sufficient assets and being creditworthy.
For home sellers, it's important to know that they would still be responsible for any debt payments if a third party assumes their mortgage unless the lender approves a release request releasing the seller of all liabilities from the loan. Obviously, as a seller, this is the first thing you would want to look into before anything else.
A disadvantage for the home buyer might be that they might be required to put down a significant downpayment to take over the existing loan balance. This might be a lot more than they were willing or able to put down. A possible "fix" is to take out a second mortgage to bridge the gap. As you can see, the details are delicate, and one must genuinely understand what they are undertaking before getting involved in such an endeavor. As I often advise, speak to a competent professional for assistance.
Hopefully, you can now appreciate why I bring up this valuable topic. Currently, almost 65% of outstanding mortgages in America are under 4%. With rates 1-2% higher than that, buying a home and assuming a mortgage with a rate between 2.5 – 4.0% might be highly lucrative. In fact, if you are a homeowner with such a mortgage, your home may now be worth much more than you thought. You're welcome!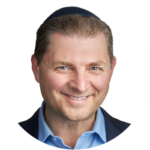 Shmuel Shayowitz (NMLS#19871) is President and Chief Lending Officer at Approved Funding, a privately held local mortgage banker and direct lender. Approved Funding is a mortgage company offering competitive interest rates as well as specialty niche programs on all types of Residential and Commercial properties. Shmuel has over 20 years of industry experience, including licenses and certifications as a certified mortgage underwriter, residential review appraiser, licensed real estate agent, and direct FHA specialized underwriter. He can be reached via email at Shmuel@approvedfunding.com.
Please Complete This Form To Get In Touch With Shmuel