Shmuel Shayowitz (NMLS#19871) is President and Chief Lending Officer at Approved Funding, a privately held local mortgage banker and direct lender. Shmuel has over two decades of industry experience, including licenses and certifications as a certified mortgage underwriter, residential review appraiser, licensed real estate agent, and direct FHA specialized underwriter. Shmuel provides a uniquely holistic approach to comprehensive real estate and financial matters that goes well beyond any single transaction. Shmuel is an award-winning financier recognized for maximizing the short-term and long-term objectives of his client. As a contributing writer to many local and regional newspapers and publications, his insights have been featured in the media for many topics, including mortgages, personal finance, appraisals, and real estate trends.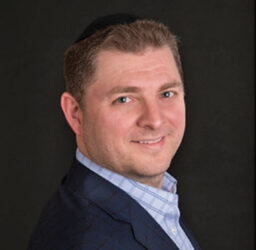 This past Friday afternoon, I received a frantic call from an Attorney that I once worked with. He simply asked me, "How soon can you close on a mortgage?" While I know that we can close a mortgage in a matter of days, I also know that a question like that is preceded by "a story" and a slew of events that unfolded causing someone to be in a panic last minute scramble.
I told him to have his client call me immediately, and I warned him to reiterate to the client to be as "transparent" as possible with me, so that I can avoid similar or new issues along the way. The client called me and began the conversation by saying, "I have a friend who is in the mortgage business…" It seems that his friend misspoke and mis-stepped, and he is now a few days away from "closing" without a mortgage.
As I have said in the past, I am changing many details of the story to protect the identity of the people, and as not to cast blame or point fingers at one in particular. While the loan specifics are altered, the "friend" part is unique, and unfortunately not the first time I have seen a similar instance play out.
It seems that his friend did not do the necessary due diligence to address certain integral loan details that pertained to the money he was planning on using for the purchase. Long story short, he was up against a firm deadline, and he used up all of his excuses and stall tactics. As most of my business is word-of-mouth and referral based, I can very much appreciate the recommendation of a client by a friend, and understand that these introductions are delicate and sensitive.
His friend provided him with a mortgage pre-approval that the Realtor used to get his offer accepted. The friend thought he was doing his client a favor by spitting out an "instant" without doing the necessary research and analysis to make sure he could deliver on the loan terms. He told me that this wasn't the first time he was given a pre-approval without any documentation or review and that he now realizes it was a tremendous dis-service that he received.
In a world where people demand instant responses and immediate gratification, I cannot reiterate enough as to how dangerous it is for a client not to do the necessary homework in advance. A mortgage is the largest liability that a person will likely incur in their lifetime, and is not something to rush into haphazardly. So many delicate and sensitive details go into a final loan approval and closing.
While you might not experience this outcome as my "new friend" did, you may end up getting a mortgage- but consequences will be incurred. The penalty might be an extra fee, a delay, a corporate red-tape mess, a higher rate or so many other potential mishaps. Friends and interested-parties are great resource when utilized properly and when you know that they are truly interested in your best interest, and not theirs. True service and integrity is not something to be overlooked.
To learn more about Shmuel Shayowitz, click here or complete this form to be connected with Shmuel: