Shmuel Shayowitz (NMLS#19871) is President and Chief Lending Officer at Approved Funding, a privately held local mortgage banker and direct lender. Shmuel has over two decades of industry experience, including licenses and certifications as a certified mortgage underwriter, residential review appraiser, licensed real estate agent, and direct FHA specialized underwriter. Shmuel provides a uniquely holistic approach to comprehensive real estate and financial matters that goes well beyond any single transaction. Shmuel is an award-winning financier recognized for maximizing the short-term and long-term objectives of his client. As a contributing writer to many local and regional newspapers and publications, his insights have been featured in the media for many topics, including mortgages, personal finance, appraisals, and real estate trends.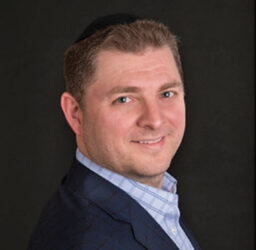 I found myself standing at the counter of a rent-a-car company, that I will not name. It was a last-minute trip, and all of the other details of my travels had been arranged, with the exception of transportation. With my early morning flight, I knew that I had plenty of time to make the necessary arrangements once I landed.
I quickly searched online to guide me to the best rental company for my needs. The "cheapest" was an agency that I was not familiar with, and their total price was notably lower than the others. While they had many online reviews, I noticed that their total approval rating was less than two-and-a-half starts. That meant, more than half of their customers were not pleased with the overall experience. I decided that was not an option worth pursuing merely for the financial savings.
I decided to filter my search by rating and price – of companies I knew – to make sure I was getting the best of both worlds. I took my queue from the results, and headed to the second-level to get signed up. I gave the women at the counter my itinerary and information, and she moved forward processing my request, while making the usual obligatory small-talk.
When she completed her typing she proudly told me the final numbers, and started working her way to discussing potential "upgrades" and "coverages" that I already knew I didn't need or want. "Wait, what was the total?," I asked her, as her number was considerably higher than what I saw online. She excitedly repeated the number that I initially heard, and continued again with her emphasis about collision coverage.
I took out my phone to show her the recent search I just did online, indicating that her company was offering the same car-type for thirty-five percent less. She took my phone and started typing again on her terminal. After a few moments she reiterated that prices were higher because of the pre-holiday travel. She went on to insist that the information I showed her is inaccurate and not possible. I ran the search again, and confirmed the offer was still valid. Her demeanor changed and she started to get annoyed that I thought I could do better than her offer. She then told me to get off the line so she can assist another customer.
I moved away from the counter, and began to double check my details – assuming that something that I had inputted was inaccurate. In the meantime, I heard some yelling and screaming at the booth next door from a disgruntled customer who was clearly upset, and wanted everyone to know how much so. Ironically the company counter he was at was the "cheapest" option that I initially saw from the company I had never heard of. I was glad that I went with my intuition and didn't consider them in the first place.
I confirmed that my data was valid, and again, saw the lower price online from the same brand I was standing at. This time I completed the reservation and went back on the line. When my turn came, wouldn't you know it, the woman who first served me was the free agent that I was directed towards. I uncomfortably stood there as I gave her my confirmation number and she looked up the reservation. This time, there was no small-talk, no upselling, and certainly no apologies.
A few moments later I was on my way to pick up the vehicle. As I was waiting for the car, I started to contemplate the experience that just occurred. I don't blame the woman. I don't doubt that she could have done anything differently. What I did realize though, was that in a world where we are competing with links, apps, and portals, everything has become seamless and transparent. While we can't control how technology affects price points, margins and ease of use, we can control the "personal" side of things that machines can't match.
Whether it's car rentals or mortgages, who you do business with is just as important as the "quote" you get. While not "everyone" will appreciate it, the "human factor" will always be an added consideration if it brings "value." The onus is on the service provider to show you that value. Shout out to our amazing clients and business partners who make our every day so rewarding! Thank you for being a part of our story.
To learn more about Shmuel Shayowitz, click here or complete this form to be connected with Shmuel: