Shmuel Shayowitz (NMLS#19871) is President and Chief Lending Officer at Approved Funding, a privately held local mortgage banker and direct lender. Shmuel has over two decades of industry experience, including licenses and certifications as a certified mortgage underwriter, residential review appraiser, licensed real estate agent, and direct FHA specialized underwriter. Shmuel provides a uniquely holistic approach to comprehensive real estate and financial matters that goes well beyond any single transaction. Shmuel is an award-winning financier recognized for maximizing the short-term and long-term objectives of his client. As a contributing writer to many local and regional newspapers and publications, his insights have been featured in the media for many topics, including mortgages, personal finance, appraisals, and real estate trends.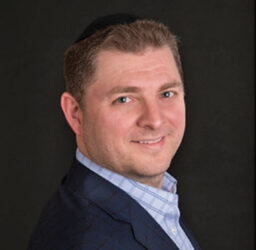 Part of the many enjoyable aspects of doing what I do is that I get to meet so many pleasant people, and hear their fascinating stories. While most are looking for the same thing – "the best rates," "the best options," "the lowest cost," – no two situations are truly identical. Interestingly, this week, I spoke with two new clients and had very similar conversations with both.
Admittedly, their situations were completely different, but in both cases, there was one major common denominator. In both cases, the opportunity to refinance made complete sense months ago and could have saved them thousands of dollars by now. In both cases, they were aware that their rate or term was unfavorable, and that they should act. However, when I asked each person why they had not pursued a refinance until now, they both answered, "I was waiting for a perfect deal."
In both cases, they indicated that they made preliminary inquiries about refinancing, but did not pursue it because they were waiting for a better offer. I am still not sure what that means when it comes to mortgage financing, because more than anything, 'numbers' should be the primary driver of a refinance analysis. In contrast, when someone is trying to buy a new home, their mortgage needs are a lot more conclusive because they are up against a deadline. On a refinance, however, it seems that many people are comfortable with status-quo and absent a "perfect" offering, it seems easier to leave well enough alone.
In both cases, I showed them how their savings would be over $80,000 over the life of the loan, and even more, if they considered lower terms. They were both eligible for refinancing, but each had what seemed to be a challenging application the first time around, which is making them a lot more hesitant to pull the trigger now. I feel that a lot of the hesitation about pursuing a refinance is based on the preconceived notion about how cumbersome and complicated the process is.
Some of that frustration might have been due to the complexities in documenting funds needed for the down-payments on a purchase mortgage. Sometimes, it could just be the overall pressure of the first time home buying experience, and the lack of knowledge of all the moving parts. It could also very well be due to a bad lender or broker that they might have been referred to the first time around. For such a massive financial undertaking, it is very common to have kinks along that way for even the savviest applicant.
Another thing that I noticed is that younger homeowners are a lot more willing to refinance more frequently and more quickly than older owners. As long as they trust their loan officer or they are clearly shown the savings and benefits, they are much more included to jump in. Whereas older homeowners are a lot more skeptical and timid about undertaking the process once again.
My theory was somewhat substantiated when I read the results of a new report by Ellie Mae – the industry-leading mortgage processing software company. According to the latest Ellie Mae "Millennial Tracker," 34% of all loans closed by millennials were refinances, marking it the highest refinance share since Ellie Mae began tracking the data in January 2016. The percentage of refinances closed by millennials in October increased month-over-month, reaching a new high as interest rates on 30-year loans continued to decrease.
There will never be a "perfect" time to get the "best" rate or the "perfect" offer – the numbers should speak for themselves. Also, the experience and guidance of a knowledgable loan officer can go a long way and should not be taken for granted.
To learn more about Shmuel Shayowitz, click here or complete this form to be connected with Shmuel: