Shmuel Shayowitz (NMLS#19871) is President and Chief Lending Officer at Approved Funding, a privately held local mortgage banker and direct lender. Shmuel has over two decades of industry experience, including licenses and certifications as a certified mortgage underwriter, residential review appraiser, licensed real estate agent, and direct FHA specialized underwriter. Shmuel provides a uniquely holistic approach to comprehensive real estate and financial matters that goes well beyond any single transaction. Shmuel is an award-winning financier recognized for maximizing the short-term and long-term objectives of his client. As a contributing writer to many local and regional newspapers and publications, his insights have been featured in the media for many topics, including mortgages, personal finance, appraisals, and real estate trends.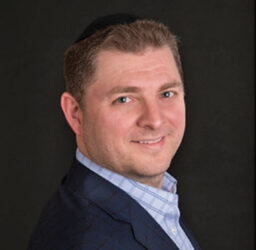 Abracadabra is a mantra often used by magicians when conducting their tricks. Similarly, according to Wikipedia, "Sleight of Hand" refers to "fine motor skills when used by performing artists to entertain or manipulate." It is closely associated with close-up magic, optical illusions, and thievery – namely, the art of deception. So, what does all of this have to do with mortgage lending? Although one might assume the highly bureaucratic and heavily regulated financial services industry would have no more instances of smoke and mirrors, unfortunately, this is not the case.
As an example, twice this week, we were confronted with a client who received what looked like a "too good to be true" mortgage offering from another provider. We had spent a lot of time working with these homeowners and exploring different refinance options that suited their needs and circumstances. In one instance, the client, who was working with one of my associates, disappeared for a few days (no pun intended), and when he finally resurfaced, he let my associate know that someone else provided them with a "better deal." In my situation, I was told upfront that these clients were shopping, and they would let me know by the end of the week, which offer they would go with. I was certain that for their specific circumstances, our offer would be challenging to match or beat. They, too, came back with a much better offer than what I quoted.
To be honest, I was initially taken aback. I thought perhaps unbeknown to us, someone or something new came to the market that was undercutting the competition. We made some calls and did some research, and that wasn't the case. Finally, we determined that in the best interest of clients, all we can do is give them the best advice, and well-wishes, and send them on their way to accept the better deals. We wholeheartedly encouraged them to obtain and send to us whatever paperwork confirmations they get to confirm the terms they were offered.
A day later, we received our first email showing us all of the details of the application and applicable rates and terms from the other mortgage lender. There it was in black and white. The rate was considerably lower than what we could possibly offer. It checked out. Needless to say, we were surprised and a little deflated. A few hours later, I was waiting for someone who was running late for our appointment and began scrolling through some emails. I hit upon the email about this loan scenario from my colleague and started to scrutinize every detail of the loan estimate. I recalled one of the conversations that I had with them, which was that the loan scenario was based on a specific "loan to value" percentage. That meant, the loan would be a particular dollar amount compared to the appraised value of the home.
The estimated (anticipated) value that this lender put down in their estimate was almost $100,000 more than what we were using. In the 68 pages of documentation, disclosures, and loan jargon that this client received, there was only one place where the utilized value was listed. In that one spot, we realized it was significantly more than we were told the house might be worth. In fact, it was almost $100,000.00 more than what the homeowner thought his home would actually appraise for. We had those conversations. As you can imagine, in some cases, the more "equity" that one has in their home, it is likely that it can help improve the loan terms.
In this case, the inflated "projected" appraisal number led to a better rate quote. We brought up the observation to the client, who immediately went back to the other lender. Low and behold, it was, in fact, a sleight of hand, and the loan officer admitted that he was "hoping" for a higher value and didn't realize the lower value would cause the rate to be worse. That revelation had me go back and scrutinize the other deal that we lost. Voil?, hocus-pocus, there it was. Another little checkbox that made the difference between one rate and another. Our pricing was based on a "cash-out" request, versus the one he was provided, which would not leave the client with any cash proceeds, which was not his desire. When confronted, the other rate quote shot up considerably higher than ours. In Hebrew, Abracadabra means "I will create as I speak," – I would humbly suggest that specific our industry, it means, "I will deliver what I promised." In both of these cases, these clients would have been disappointed and disillusioned. Beware of the sleight of hand.
To learn more about Shmuel Shayowitz, click here or complete this form to be connected with Shmuel: