Shmuel Shayowitz (NMLS#19871) is President and Chief Lending Officer at Approved Funding, a privately held local mortgage banker and direct lender. Shmuel has over two decades of industry experience, including licenses and certifications as a certified mortgage underwriter, residential review appraiser, licensed real estate agent, and direct FHA specialized underwriter. Shmuel provides a uniquely holistic approach to comprehensive real estate and financial matters that goes well beyond any single transaction. Shmuel is an award-winning financier recognized for maximizing the short-term and long-term objectives of his client. As a contributing writer to many local and regional newspapers and publications, his insights have been featured in the media for many topics, including mortgages, personal finance, appraisals, and real estate trends.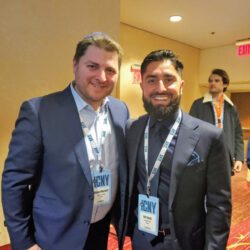 As the new year and new decade commence, countless new "resolutions" begin mounting. I always found it fascinating that a mere date on a calendar had such a profound impact on moving a person to take action about significant matters in their life. The fact of the matter is, while many are very aware of the critical things they ought to be doing, it is not until an external factor pushes them, that that they take action.
In my professional life, I see many peripheral factors that push clients to make decisions that they are otherwise hesitant to make. For example, the conventional 'start of a school year,' helps prompt would-be homebuyers to begin their home search in the spring, so that they can move into their new home in time. Of course, relying solely on that limited time-period makes competition more common, and causes prices to remain escalated. As they say, "timing is everything."
Similarly, in the world of homeownership, the decision to take on a new mortgage is often based on direct and indirect economic market factors that play a role in the movement of interest rates. When it comes to forecasting mortgage rates, one can't perfectly predict where they will trade, however, with a little bit of expert hand-holding, one can capitalize on market movements to their benefit. This week was the perfect example of such an opportunity.
With the increasing globalization of the world over the last few years, the economic conditions of international markets and environments have started playing an important role in interest rate movements. When an adverse geopolitical event occurs, tensions rise globally, and investors look for less risky investments. More than likely, money is going to flow into stable securities, such as U.S. Treasuries and Bonds, to provide a short-term safe-haven for investments.
It's hard to grasp the billions of dollars that move from Stocks to Bonds during these unsettling times, which can cause lots of volatility – and opportunity. We experienced just that after Iran launched attacks against U.S. interests in retaliation for the airstrike that killed Iranian Major General Qassem Soleimani last week. The stock market was in sell-off mode after the Soleimani assassination, and U.S. treasury yields were the beneficiary.
After weeks of a soaring stock market, and an increase in mortgage rates, the conflict in the Middle East help push mortgage rates lower in the interim. The shift in sentiment didn't last long despite the major 400-point sell-off in overnight trading after the Iranian retaliation. "Iran appears to be standing down," said President Trump, while announcing new sanctions on Iran. Traders were appeased, and the market went back to its euphoric trading.
The Nasdaq hit a record high, while the S&P 500 and Dow Jones Industrial Average finished just off their own peaks. Mortgage rates spiked higher on the news. Similarly, other key indicators, such as Gold and Oil, which surged on the initial reports of the attack, sold off to lower levels on the news of de-escalation in the region.
If you were fortunate enough, as several of my clients were, to 'catch the dip' and lock-in a lower rate, you benefited from the temporary geopolitical upheaval. Naturally, most people don't have the time or patience to monitor all of the intricacies of international news. Most would only benefit from the assistance of a competent and knowledgeable professional, guiding them accordingly as these events unfold. Hopefully, you too, are dealing with a lender that does all this.
To learn more about Shmuel Shayowitz, click here or complete this form to be connected with Shmuel: