Shmuel Shayowitz (NMLS#19871) is President and Chief Lending Officer at Approved Funding, a privately held local mortgage banker and direct lender. Shmuel has over two decades of industry experience, including licenses and certifications as a certified mortgage underwriter, residential review appraiser, licensed real estate agent, and direct FHA specialized underwriter. Shmuel provides a uniquely holistic approach to comprehensive real estate and financial matters that goes well beyond any single transaction. Shmuel is an award-winning financier recognized for maximizing the short-term and long-term objectives of his client. As a contributing writer to many local and regional newspapers and publications, his insights have been featured in the media for many topics, including mortgages, personal finance, appraisals, and real estate trends.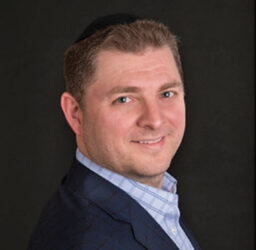 "Yeshiva Week" is here! What a great opportunity to recognize and reward the hard work of our youth (gulp). Jokes aside, I do wish those who are planning to get away, safe travels and much enjoyment. This time of year always reminds me of the famous 1990 movie "Home Alone," where an 8-year-old rambunctious kid was forced to protect his house from a pair of burglars when he was accidentally left home alone by his family during vacation. Reminder to make sure all kids are "accounted" for before you leave your home!
Speaking of accounting, I certainly won't get into the debates about how "Yeshiva Week" – which is paradoxically more than a week – has turned into a costly phenomenon in American Jewish life. There is an absurd amount of pressure on families to travel at this time, often more than just somewhere more temperate. Between yeshiva tuitions, costly summer camps and the already expensive cost of living, many families are plagued with yet another layer of expense to contend with.
From my vantage point in the mortgage business, I routinely see how the average family is not able to endure the myriad of expenditures without help from family or loans. The point of this article is merely to convey to those who might be feeling some added stress at this time of year that they are not "alone." Many of your friends and neighbors are feeling the same constraints – with some exercising more restraint. I do recognize and support those households who can afford, and want to experience, extravagant vacations – you can and should, without having to feel bad or guilty for the opportunities. However, for others who choose not to, regardless of the reason, know that you are in good company.
For many, these travels and travails do not come without a cost. Non-mortgage debt in the United States is at record-breaking levels again. Additionally, the auto and student loan industries are warning about disturbing repayment trends and delinquencies, while debt continues to mount. Does that mean we are going to have another crash or recession? I doubt it. It does mean that many people are spending money they don't have, on things that they want or need. It also means that, for the most part, people are not using their debt wisely. This point should not go understated.
I am reminded of an occurrence when a past client inquired about refinancing her mortgage. While we were getting reacquainted, I pulled her records and began reviewing her numbers. Her mortgage balance was surprisingly lower than it should have been. She proudly told me that she was working hard to pre-pay the principal more quickly because she was averse to debt. She is an accountant by trade and runs the office of her husband's business, so she is very hands-on with their personal and business finances. That said, she noted, they did have to take on more expenses for equipment and services, which caused them to accumulate close to $50,000 in credit card balances.
I was taken aback when I heard about the credit card debt. Here she was, pre-paying hundreds of dollars a month of a 4.50% mortgage rate, while at the same time barely making minimum payments on double-digit loanshark credit card balances. It reminded me that sometimes people get drawn into a situation and don't think about the macro picture while handling the particulars on the frontline. It is ubiquitous. As most financial advisers will confirm, mortgage debt is one of the most favorable obligations to have. I know that sounds funny to read, and I agree that no liability is "favorable," but if you need to borrow money, it offers the "best bang for the buck" with the most benefits, too. Hopefully, this is a reminder to everyone to manage your debt wisely regardless of how it was incurred.
No matter where you find yourself this time of year, if you do have the good fortune of spending time with your family, I encourage you to treasure the opportunity. There is no cost to truly give of yourself, and it is time that will reap countless rewards. The backdrop is irrelevant because what matters most is that you be present and "in the moment," maximizing your time with loved ones. At the age of 119, God willing, no one will ever regret not going to a specific destination, but they may very likely feel remorse for not taking advantage of the precious moments they did have with their loved ones – regardless of the setting. Wishing each of you a truly memorable vacation!
To learn more about Shmuel Shayowitz, click here or complete this form to be connected with Shmuel: