Shmuel Shayowitz (NMLS#19871) is President and Chief Lending Officer at Approved Funding, a privately held local mortgage banker and direct lender. Shmuel has over two decades of industry experience, including licenses and certifications as a certified mortgage underwriter, residential review appraiser, licensed real estate agent, and direct FHA specialized underwriter. Shmuel provides a uniquely holistic approach to comprehensive real estate and financial matters that goes well beyond any single transaction. Shmuel is an award-winning financier recognized for maximizing the short-term and long-term objectives of his client. As a contributing writer to many local and regional newspapers and publications, his insights have been featured in the media for many topics, including mortgages, personal finance, appraisals, and real estate trends.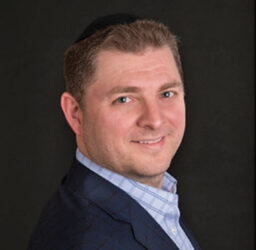 In honor of school "break season," I thought it would be beneficial to reveal some insider secrets on how to get a "break" on your mortgage. These days, everyone is looking for a good deal, and they certainly deserve the best! In a competitive marketplace, everyone is trying to distinguish themselves with the best fees and service. I hope this article helps provide people with even more.
I recently presented at a Board of Realtors training, and I surprised the audience of Realtors when I said, "If all that a mortgage lender has to offer is great rates and service, then they have already let the client down!" I believe those are "a given," and the best way to provide true value is to offer priceless guidance based on experience and expertise. Not everyone can offer that! With this in mind, I offer the following "insider secrets" that can benefit everyone looking for a mortgage.
Tip #1: A Direct Lender. The opportunities of working with a lender, like us, is that we are flexible in regards to the restructuring of loans and offering alternatives without having to unravel a loan completely. Because we are doing our own "underwriting," we can simultaneously process and approve a loan "as-is" but be in a position to improve the loan whenever possible. A great example would be in a situation where we suggest credit improvement opportunities which can help upgrade a credit score thereby offering a better rate or a reduced fee. For most brokers or commercial banks, this would not be possible – or at the very least would require a new loan application from the start.
Tip #2: The Rate Lock. The financial markets are incredibly volatile and locking down that "rate lock" at the right time is now more critical than ever. Some banks lock-in a loan automatically at the start of a loan application, while others will do it only upon request or at a designated time before closing. It is crucial for you to find out what your lender's interest rate policies are, and to find out what their "extension policies" are in case the loan doesn't close on time. Understanding the formal rate lock policy will save you significant time and money when it counts the most and will prevent unnecessary miscommunications and frustrations.
Tip #3: The Payment Reset. One of our most appealing mortgage offerings is the "loan recasting" feature that most of our mortgages now allow after closing. Many people are familiar with "paying down principal" which is a great option that helps reduce the long-term interest that a homeowner will pay – by shortening the loan term. Our Approved "Mortgage Reset" allows you to pay down a portion of principal and request that the payments are adjusted lower based on the new outstanding principal balance. As a disclaimer, there is a small one-time fee, and the mortgage does need to have a satisfactory payment history to be eligible. Assuming one is in a position to prepay some principal, and if you can benefit from a lower monthly payment – this is a great option!
Tip #4: The Float Down. Not all banks offer this feature, but you should certainly try to work with a lender, like Approved Funding, that does offer "Float Down" interest rate options. This means, once your loan is locked in you are protected from increasing rates – but if rates go down, you can get the benefit of the lower rate when applicable and eligible. Find out what your lender's policy and procedures are to utilize this feature and the best way to monitor the markets to see when you would be eligible.
As I have said repeatedly, getting the mortgage to closing "is a given" it's the advice and guidance before, during and after the loan closing that truly distinguishes one mortgage professional versus another. Unfortunately, most "loan officers" aren't experienced enough in the industry or at their company to know the true ins-and-outs to maximize these "insider tips." Reach out for a no-obligation consultation and more "industry insider" tips!
To learn more about Shmuel Shayowitz, click here or complete this form to be connected with Shmuel: