Shmuel Shayowitz (NMLS#19871) is President and Chief Lending Officer at Approved Funding, a privately held local mortgage banker and direct lender. Shmuel has over two decades of industry experience, including licenses and certifications as a certified mortgage underwriter, residential review appraiser, licensed real estate agent, and direct FHA specialized underwriter. Shmuel provides a uniquely holistic approach to comprehensive real estate and financial matters that goes well beyond any single transaction. Shmuel is an award-winning financier recognized for maximizing the short-term and long-term objectives of his client. As a contributing writer to many local and regional newspapers and publications, his insights have been featured in the media for many topics, including mortgages, personal finance, appraisals, and real estate trends.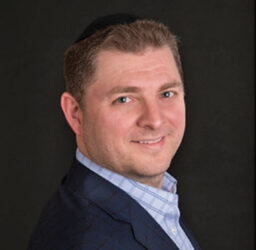 Approved Funding Announces New and Continued Office Expansion
In case you haven't realized yet with the expanded theme of this week's publication, the New Year is approaching! Rosh Hashanah marks the beginning of the Jewish civil year and the coronation of G-D as The King of the universe. Rosh Hashanah is referred to by many as the "day of judgment," as referenced in the Talmud. Unlike secular new year celebrations, many utilize this time of year to do a self-introspection and to see what areas of their lives they can improve on, or start anew. Those not using the time period wisely, will be left with a continuation of life "as-is."
I was thinking that this concept of "new but old" is not far off from what people might be experiencing when they refinance a mortgage. Many have been taking advantage of the historically low mortgage rates to reposition their existing debt. One of the results is that the homeowner ends up with a brand-new mortgage, which is a continuation of their preceding obligation. Whether the new loan turns into a shorter term, a larger or smaller loan amount, a longer-term, or any other variable – the new mortgage must take into account the prior mortgage. It's a continuation of what was in place until now, but a "new accounting" and an opportunity to start anew with one's financial planning objectives.
I was blessed to have my own "new and old beginning" early this year. Approved Funding celebrated the recent relocation into new and larger offices, as the company continues its growth. The move was a complete relocation, but it was into the physical space down the hallway. The "new" office happened to be space occupied by Approved Funding over a decade ago. Before the "Great Recession," our company occupied the entire floor of the building we are presently in. To survive the tumultuous market, we completely downsized in space and personnel, and we were considered the "lucky ones." After the housing and mortgage markets crashed, we were one of the fortunate mortgage companies who survived. I hope it was because of the quality of business we did, and the quality of reputation we built.
As much as this article is a press release about our new office expansion – in truth, I write this article to publicly thank G-d for the opportunities and blessings over these past few years. I also wanted to publicly thank my family, friends, employees, and this community for their support. I further want to recognize Dov Feman, Meir Lee, and John Veenstra for their commitment to me and the company over these years. It's hard enough to retain loan officers in any environment – The fact that they have remained loyal to our company is truly a blessing and one that I do not take for granted.
The company continues its legacy of personalized lending, creative solutions, and discounted rates and fees that we have been recognized by over the past three decades. Yet, as much as we continue with the past traditions, I have new and modified approaches to business and life. My commitment to faith above-all, a philosophy of 'quality of life, and a determination of 'strategic' success is building a company culture that is fueling our growth with new like-minded people.
Our "Grand Re-Open House Warming" celebration began with Rabbi Yaakov Neuburger joining for the mezuzah placement and was followed by the amazing Charlie Harary, as our featured speaker. His words of motivation and inspiration had all participants at the edge of their seats throughout. His heartfelt comments recognizing Approved Funding's history and principals give me continued strength to start a new with a continuance of old. A new and continued beginning indeed.
Shout out to all of you who are part of our story, and to those who I may have neglected over the past few days (plus) with all of these moving parts. Wishing all of you a happy, healthy, peaceful, prosperous, and productive new year and a continued beginning.
To learn more about Shmuel Shayowitz, click here or complete this form to be connected with Shmuel: