Shmuel Shayowitz (NMLS#19871) is President and Chief Lending Officer at Approved Funding, a privately held local mortgage banker and direct lender. Shmuel has over two decades of industry experience, including licenses and certifications as a certified mortgage underwriter, residential review appraiser, licensed real estate agent, and direct FHA specialized underwriter. Shmuel provides a uniquely holistic approach to comprehensive real estate and financial matters that goes well beyond any single transaction. Shmuel is an award-winning financier recognized for maximizing the short-term and long-term objectives of his client. As a contributing writer to many local and regional newspapers and publications, his insights have been featured in the media for many topics, including mortgages, personal finance, appraisals, and real estate trends.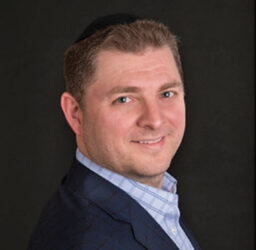 Last week, when I picked September 18th to do our "Grand Re-Open House Warming Party," I knew it was "Fed Day." I also knew that it was very likely the cut would be 0.25%. I tried to do as best a job as I could to guide clients in advance of this meeting on how the upcoming reduction might impact their mortgage and interest rates.
As most of my clients and readers already know, the Fed doesn't governor "mortgage rates." These cuts have already been priced into the rates on the street for weeks. However, many others do not know the variables, and throughout the hectic day, I received many inquiries about rates because of the pending and then announced rate cut.
The announcement wasn't a shock as analysts anticipated the Fed's action because of global economic growth concerns, stubbornly low inflation, and continued trade tensions. As expected, the Fed, at their F.O.M.C. meeting cut the federal funds target rate by an additional 25 basis points, the second such rate cut this year. Powell already declared in August, that "the global growth outlook has been deteriorating since the middle of last year," and added that the Fed would "act as appropriate to sustain the expansion."
The Fed's accommodative action comes on the heels of many inconsistent economic indications. On the one hand, there is a continued increase in consumer spending, and the unemployment rate is near multi-decade lows. The Stock Market is soaring, and market participation is growing. The risk in cutting rates too soon, if unwarranted, is that when the economy does weaken, the Fed won't have the "ammunition" needed to help jump-start economic growth.
On the flip side, there are signs of economic weakness on many fronts. New jobs creation in August showed the smallest increase in the past ninety days, well below the market forecasts. As many know, the U.S. and China have been locked in a stubborn trade war that has resulted in stiff tariffs and an impactful hit to U.S. exports and corporate earnings.
Adding to the markets' nervousness is the recently inverted Treasury yield curve, which has historically been an early precursor to a recession. Globally, the U.S. is not alone with signals of a weakening economy. Last week, the European Central Bank cut its interest rate and announced its own bond purchase stimulus. I don't think we have heard the last of such rate cuts and stimulus abroad.
So where do we go from here as it pertains to additional rate cuts? There are 17 Fed members, of which, 10 actually have voting powers. Per the updated charts, seven of the seventeen members see another rate hike this year. That's not a consensus, to say the least. Jerome Powell has made it very clear that the Fed is data-dependent, and that he will do whatever it takes if there is a continued decline in the economy.
The Fed meets next on October 30th just ahead of the deadline for Britain to exit the European Union. By then, we might already know about any resolutions to the US-China trade wars. Right now, the odds of an additional rate cut are uncertain, but the events of the coming few weeks could force the Fed one way or another.
As I have said so often, the market is volatile, and you need to stay informed. Not every mortgage loan officer knows how to interpret the moving parts. Watching the news and spitting back what reporters write about markets and rate movement is not a well-substantiated interpretation of where mortgage rates are heading. It is critical to align yourself with experts in all aspects of mortgage banking now more than ever!
To learn more about Shmuel Shayowitz, click here or complete this form to be connected with Shmuel: