Shmuel Shayowitz (NMLS#19871) is President and Chief Lending Officer at Approved Funding, a privately held local mortgage banker and direct lender. Shmuel has over two decades of industry experience, including licenses and certifications as a certified mortgage underwriter, residential review appraiser, licensed real estate agent, and direct FHA specialized underwriter. Shmuel provides a uniquely holistic approach to comprehensive real estate and financial matters that goes well beyond any single transaction. Shmuel is an award-winning financier recognized for maximizing the short-term and long-term objectives of his client. As a contributing writer to many local and regional newspapers and publications, his insights have been featured in the media for many topics, including mortgages, personal finance, appraisals, and real estate trends.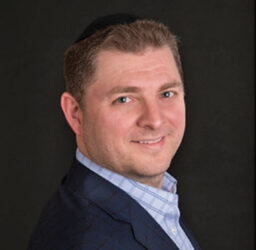 I love seeing articles and online posts that read, "The Most Important…" For many, those catchy headlines used to attract a lot more attention in the past, than it does these days. Today, "Influencers" come in all ages and stages regardless of their seasoning or expertise. There's truly so much "noise" out there with everyone contributing their insights and two-cents on what's important and necessary.
I had a client recently tell me about something he read online about the direction of mortgage rates, and why he was going to wait to lock in his rate. The article had statistics, analytics, and charts – followed by the author's predictions on why he guaranteed interest rates would move lower in the short term. (If you saw how the bond market sold-off this week you would know he was dead wrong).
Everyone loves a fancy chart. We are all comforted by data. We routinely rely on statistics. Analytics is the latest craze. But at the end of the day, everyone is entitled to, and formulates their own conclusion, from all of the information they extract. As I told my client, "regardless of what you ready, it's still just someone's opinion." No one knows with certainty about anything that is going to happen, only what already happened.
As insightful as it is to predict the future, in my opinion, it's even more important to interpret the past and the current correctly. I titled this article "The Most Important Variable," for mortgages, and I have yet to give my "opinion" of what that is. In an industry where every penny is prudently accounted for, there is no question that the interest rate is a primary factor of consideration. But we all know by now that a mortgage comes with not only rates, but also the associated fees. The charges are unavoidable.
If you don't know by now, you should know, that when a bank says "no closing fees" they are absorbing the obligatory costs, and making it up elsewhere. Fees, therefore, play a critical role as much as, and possibly even more so, than the actual rates. A consumer can get a below-market price by paying a "buy-down" fee upfront. Similarly, when you lease or finance an automobile, the fees are either front-loaded upon signing or backloaded into your payments.
Yet, the best rate and the lowest fee is not the "most important" aspects in a mortgage. In my opinion, without question, the most critical component to seek when getting a mortgage is "trust." Trust is more than believing the person you are talking to. Trust is more than relying on someone for advice and guidance. Trust includes the above, and extends to feeling comfortable and confident that the person you are speaking to will be able to navigate and mitigate every scenario that arises. Trust should be associated with people who are dependable, experienced, knowledgeable, and connected within their company and industry.
The same holds true with "pop up" companies, and loan officers who bounce around from one mortgage company to the next. The lack of consistency and stability is something to question and be wary of. It's not to say they are untrustworthy as individuals, it just means that regarding delicate matters and when things don't go exactly as planned – which happens so often, the outcome might not be trustworthy. I trust this information of importance. Good luck out there!
To learn more about Shmuel Shayowitz, click here or complete this form to be connected with Shmuel: