Shmuel Shayowitz (NMLS#19871) is President and Chief Lending Officer at Approved Funding, a privately held local mortgage banker and direct lender. Shmuel has over two decades of industry experience, including licenses and certifications as a certified mortgage underwriter, residential review appraiser, licensed real estate agent, and direct FHA specialized underwriter. Shmuel provides a uniquely holistic approach to comprehensive real estate and financial matters that goes well beyond any single transaction. Shmuel is an award-winning financier recognized for maximizing the short-term and long-term objectives of his client. As a contributing writer to many local and regional newspapers and publications, his insights have been featured in the media for many topics, including mortgages, personal finance, appraisals, and real estate trends.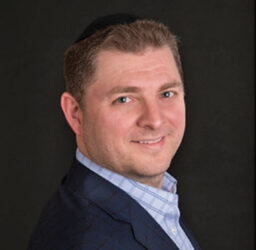 Nothing makes me more excited and more nervous, then issuing a "pre-approval" certification to my clients. What seems to be an instantaneous output at many other mortgage companies is actually a very meticulous and calculated event in my office. I admit that I have lost clients in the past because they expected an instant loan pre-approval, and when I hesitated to issue something instantaneously, they went elsewhere.
A Realtor that I work with often recently called me with a time-sensitive matter. His clients were anxious to put an offer on a home that was just put on the market. The house met all of their check-boxes, but it was a little more expensive than they imagined they would spend. Their offer was going to be aggressive, and they were getting their ducks-in-a-row to have it presented to the seller. When the topic of a pre-approval came up, they quickly confirmed that it was taken care of, as the woman's mother worked at a bank.
Everything was provided to the Realtor, and he forwarded the offer to the sellers awaiting a prompt reply. Moments later he received a frantic call from his clients. They were waiting to hear back from the bank loan officer because they weren't certain that they are really pre-approved for a mortgage. As it turned out, the pre-approval notification they received and presented didn't explain that the income they were approved "subject to" was not actually the income they were making, nor able to document.
In simple terms, the bank basically said, "if you make a million dollars, we will give you the mortgage." They didn't earn anywhere near what the bank projected they were making. The bank worked backward to plug-in the income and funds they would need to be eligible for the home price they requested. As it turned out, the mother of the potential home buyer did work at the bank, but in retail banking – nothing to do with mortgages or lending. She merely passed on her daughter's information to her branch mortgage representative and was removed from the process altogether.
While this situation sounds unique and rare, I assure you it is not. Quite frequently, the pre-approval process at most mortgage brokerages and large banks are simplistic and unreliable. Automated pre-approval systems are the latest trend, where buyers and realtors can retrieve pre-approvals without having to "bother" a loan officer for any necessary changes or requests. Even as I write those words, I can't comprehend how that is becoming so commonplace in our industry.
In another transaction, I was recently contacted by a Realtor out of state who was calling on behalf of her sellers in Pennsylvania. Naturally, I do not voluntarily speak to the "sellers side" of a transaction unless instructed by my clients or their legal counsel. In this instance, the agent wasn't representing any parties that I was doing a mortgage for. This agent represented a seller on a chain of three different transactions that were relying on their buyers, who were relying on their buyers, who were relying on our buyers to get a mortgage for everything to work.
There are many moving parts in a transaction. I can comfortably say that regardless of whether the mortgage is for a purchase or a refinance, people depend on the mortgage "approval" for many things. On a refinance, people might be counting on the proceeds of a cash-out to pay off debts or other loans. Homeowners might be relying on a refinance to pull out money for a renovation or necessary repairs. Prudent owners might be counting on the savings of a refinance to budget for upcoming expenses and obligations correctly.
I have seen and heard it all, and I cringe when people merely rely on a piece of paper or "say so" as they expect their financing to come through. My office keeps very busy just bailing these innocent mortgage applicants our of jams that were created because of the lack of upfront competence and due-diligence. It could always be avoided if the loan officer asks the right questions and pays attention to all of the moving parts.
To learn more about Shmuel Shayowitz, click here or complete this form to be connected with Shmuel: