Shmuel Shayowitz (NMLS#19871) is President and Chief Lending Officer at Approved Funding, a privately held local mortgage banker and direct lender. Shmuel has over two decades of industry experience, including licenses and certifications as a certified mortgage underwriter, residential review appraiser, licensed real estate agent, and direct FHA specialized underwriter. Shmuel provides a uniquely holistic approach to comprehensive real estate and financial matters that goes well beyond any single transaction. Shmuel is an award-winning financier recognized for maximizing the short-term and long-term objectives of his client. As a contributing writer to many local and regional newspapers and publications, his insights have been featured in the media for many topics, including mortgages, personal finance, appraisals, and real estate trends.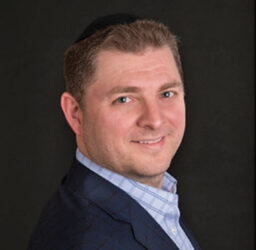 As this paper went to press, we experienced the worst drop of the year and fourth-largest point drop of all time in the stock market. The Dow dropped 800.49 points or 3.05% as the yield on the benchmark 10-year Treasury note broke below the 2-year rate on Wednesday.
As I have written about in the past, historically, when the spread between the two goes to zero or negative, it often signals a recession ahead. Additionally, the 30-year Treasury also hit its lowest yield ever! Market participants, worried about the state of the economy, rushed to long-term safe-haven assets, pushing the yield on higher term Treasury bonds to new lows. When the economy is thriving, there is typically pricing pressures causing inflation to rise, which causes rates to move higher.
Conversely, when the opposite holds true, or fears of a slowing economy, yields will drop. In tandem mortgage rates typically follow suit. Just to put this into a practical perspective, imagine getting a higher rate of return to commit your money for 2-years rather than 10-years. It's important to note that inversions in the yield curve don't cause recessions. Instead, it's a sign of a slowing economy and has successfully predicted future economic downturns.
Clearly, many homeowners are taking advantage of the lower mortgage interest rates. Earlier this week, the Mortage Bankers Association (MBA) reported that mortgage applications spiked up 21%. Refinance mortgages were up almost 200% year-over-year. According to the MBA, the average mortgage rate on new applications as of last week was 3.93% – its lowest in 3 years.
If you are wondering, or possibly saw the 3.93% rate online, or in recent news articles – that is not an accurate indication of where mortgage rates are for all applicants. Rates are unquestionably lower than that for most mortgage applicants. If you are wondering why the "average rate" is higher than what you might be able to get, it is because most banks don't have an unyielding resolve to offer the best rates!
For many of the local credit unions, state, chartered, and community banks – they are not adjusting their interest rates in "real-time" with the movements of the bond markets. Mortgage brokers and bankers are more successful in securing better rates and options for their clients because they do (or at least should) be offering actual live market rates.
This is one of the many instances where dealing with a reputable, competent, and experienced banker will "yield" a tremendous difference in your outcome. You can expect not only a faster experience, less red-tape, and more common-sense – but also lower rates when dealing with the local independent lenders.
Indeed, we are experiencing historical times in the bond market. Undeniably mortgage rates are lower and on the move. My recommendation is that in addition to searching for the lowest prices out there, you should also get the guidance of where that loan officer thinks the market is moving.
Does your loan officer recommend locking the rate at application? Does your bank representative have an opinion on the short term or long term treasury movements? Does your agent offer interest rate alternatives and float-downs? These are all critical questions to consider, as you consider how to capitalize on current market opportunities.
To learn more about Shmuel Shayowitz, click here or complete this form to be connected with Shmuel: