Shmuel Shayowitz (NMLS#19871) is President and Chief Lending Officer at Approved Funding, a privately held local mortgage banker and direct lender. Shmuel has over two decades of industry experience, including licenses and certifications as a certified mortgage underwriter, residential review appraiser, licensed real estate agent, and direct FHA specialized underwriter. Shmuel provides a uniquely holistic approach to comprehensive real estate and financial matters that goes well beyond any single transaction. Shmuel is an award-winning financier recognized for maximizing the short-term and long-term objectives of his client. As a contributing writer to many local and regional newspapers and publications, his insights have been featured in the media for many topics, including mortgages, personal finance, appraisals, and real estate trends.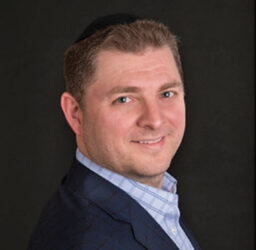 I was recently speaking to a client who was "shopping around for a mortgage," when he stopped me mid-sentence to ask why I needed all this information to give him a simple rate quote. I said it was a fair question, but asked him to humor me with another five minutes of conversation. By the time we were done, I was able to identify clear contradictions in all of the rate quotes that he was getting. Between inconsistencies in closing fees he was being told, potential issues with an interior appraisal of his home, and the fact that he had a home equity line of credit that he didn't tell anyone – most of the rate quotes he obtained were meaningless.
By the time our call was ending, he had acknowledged that my diligence and experience was something that he underestimated as he was shopping for "the best rate." In a business where your expertise is often more concealed than your fees, getting the right advice is the most important consideration of all. When it comes to researching options for a financing opportunity, here are some insider-tips to consider:
Staying With Your Current Servicer. Having an account with your current mortgage servicer can be helpful, but any time you refinance a mortgage, all banks will consider it as if you were a new customer. A significant portion of new mortgage loans are sold to Fannie Mae and Freddie Mac, which means your existing relationship means nothing. Quite frankly, is that even called a "relationship"? They collect your mortgage payments and more often than not, don't do a great job at it. Give your current servicer a shot, but make sure they can hold their own against what the market has to offer.
Limited Opportunity Low-Ball Ad Offers. Rates go up and down all the time, and not every drop in rates creates a good refinance opportunity. Just because you get a mail stuffer that says it "pays for you to refinance" does it mean that it actually does. Just because the solicitation references your current loan balance and mortgage lenders name does not mean they "know" anything substantial about you. Keep in mind that there are closing costs to consider, and there may also be some kind of prepayment penalty on your existing mortgage. Be prudent about running the analysis before you agree to anything.
Starting All Over. When considering a refinance, you should also factor in the months that have already been paid into the equation. Granted, the numbers might look attractive because your payments will be going down, but if you have already paid many years of a mortgage, and a great deal of interest along the way – starting again might not necessarily be the smartest financial decision. Monthly payments, as well as total life-of-loan interest payments, should be mutually considered.
Short Term Gains. Don't make mortgage decisions based on the assumption that you will always be able to refinance. This is especially true concerning things like balloon payments or adjustable rates that might make your mortgage unaffordable in the future. As many people found out during the housing crisis when the time comes to refinance, you might find that you lack the credit standing or the equity to do so.
Disqualifying Yourself. Don't count yourself out for a refinance before you explore all your options. Just because one broker or bank says you can't get a mortgage, does not mean it is impossible everywhere. From different appraisers to different credit-scoring models, to different underwriting philosophies – there are options out there elsewhere. Don't be afraid to ask the broker or banker who says no to you for a recommendation of someone they might know who can help you. Some of my best clients come from a recommendation of a competitor that couldn't offer something that we can.
Mortgage financing is as much about your unique goals and circumstances as it is about interest rate conditions. It always pays to analyze the details in full before you rush into any financial decision. Naturally, it makes the most sense to work with someone competent who proactively guides you through many of these questions as you determine the right approach for your specific situation.
To learn more about Shmuel Shayowitz, click here or complete this form to be connected with Shmuel: