Shmuel Shayowitz (NMLS#19871) is President and Chief Lending Officer at Approved Funding, a privately held local mortgage banker and direct lender. Shmuel has over two decades of industry experience, including licenses and certifications as a certified mortgage underwriter, residential review appraiser, licensed real estate agent, and direct FHA specialized underwriter. Shmuel provides a uniquely holistic approach to comprehensive real estate and financial matters that goes well beyond any single transaction. Shmuel is an award-winning financier recognized for maximizing the short-term and long-term objectives of his client. As a contributing writer to many local and regional newspapers and publications, his insights have been featured in the media for many topics, including mortgages, personal finance, appraisals, and real estate trends.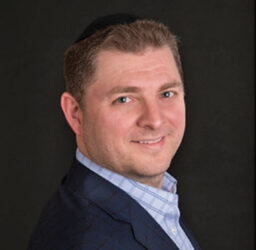 As predicted, the Federal Reserve cut interests rates at their month-end meeting on Wednesday. The 25bps cut was highly anticipated, but it was the comments by Chairmen Powell which carried more weight than the actual reduction. For the average homeowner, the immediate impact of the Fed announcement is that beginning next month, the rates for anyone with a home equity line of credit will be going down by.250%. This is the first such reduction since the 2008 financial crisis when the U.S. economy was plunging into the depths of the Great Recession.
While this will help lower monthly payments for individual loans, the nature of this adjustable rate leaves homeowners exposed to continued market movements. Greg McBride, Bankrate's chief financial analyst, commented, "Not only is a quarter-point move largely inconsequential to household budgets, but credit card and home equity rates are still notably higher than they were two or three years ago." With mortgage rates at multi-year low levels, converting that variable rate into a long-term fixed rate is highly advisable at this time.
In March, the Federal Reserve noted that by September of this year, it would stop selling off the enormous holdings of Treasuries and mortgage-backed securities purchased during the financial crisis. In conjunction with their rate cut on Wednesday, the Fed declared that they would be ending the 'balance sheet drawdown' two months earlier than initially announced. I have previously written about this unknown, but highly influential gauge. It has been one of several tools used by the Fed to keep interest rates artificially lower. Absent other economic weakening, removing this crutch will cause longer-term rates to drift higher.
The third reason to consider taking advantage of the current low-interest-rate environment is the political climate. The China trade-war story has not yet gone away; Other countries have joined the party, in fact. North Korea launched two ballistic missiles off its coast – its second weapons test in less than a week. Then there is our own President Trump who took to Twitter once again to chime in on the actions of the Federal Reserve. Trump tweeted, "What the Market wanted to hear from Jay Powell and the Federal Reserve was that this was the beginning of a lengthy and aggressive rate-cutting cycle which would keep pace with China, The European Union and other countries around the world…"
The markets initially rallied on the news of the Fed cut, but quickly turned unfavorable after Powell said, "We are thinking of it as a mid-cycle adjustment to policy." The market is interpreting this as potentially a 'one and done cut,' with no additional cuts. He also said this cut should not be construed as a "start of a lengthy cutting cycle." To that, once again, Trump tweeted, "…As usual, Powell let us down, but at least he is ending quantitative tightening, which shouldn't have started in the first place – no inflation. We are winning anyway, but I am certainly not getting much help from the Federal Reserve!"
I am sure there will be another Fed rate cut this year, but one thing is certain – markets will fluctuate and remain volatile with all of these moving components. No one will know where "the bottom" of the interest rate market is until it moves higher. By then, it will be too late. Refinancing a mortgage is as much about goals and objectives as it is about the interest rate and market conditions. Do the research, pursue the analysis, get your information, and make a prudent decision with the facts on the ground today. Everything else is pure speculation.
Rather than making sweeping assumptions about whether it makes sense or doesn't make sense to refinance, it is advisable to carefully examine the specifics of your current situation with real-time objectives and market conditions. Many antiquated misconceptions make this analysis more confusing than it should be. Approved Funding offers a variety of proprietary and comprehensive tools to help make an accurate determination about all of the benefits of refinancing your mortgage.
To learn more about Shmuel Shayowitz, click here or complete this form to be connected with Shmuel: