By: Shmuel Shayowitz
Life can be full of surprises, and many of those surprises can be expensive. Unfortunately, most people are unprepared for life-changing events and have little-to-no reserves. According to a recent banking study, over 60% of Americans do not have enough savings to cover a $1,000 emergency expense. This is up from a drastically lower number of 39% in January 2021.
With the slightest change in one's circumstances, this lack of financial preparedness can leave individuals vulnerable to instant economic hardship. People really don't stop to think about day-to-day matters that could be a life-changer. I compiled a list of life events beginning with the letter "D" to help raise awareness about how vulnerable almost anyone can be.
Death: The death of a spouse or family member can significantly impact finances, as it may result in the loss of income and the need to pay for underlying expenses.
Debt: Accumulating debt can substantially impact your finances, leading to high-interest payments and poor credit and making it challenging to save further for the future.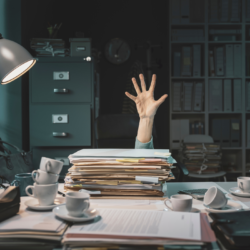 Delinquency: Aside from the emotional hardship, falling behind on bills or loan payments can lead to delinquency, resulting in late fees, higher interest rates, and a vicious cycle of never catching up.
Dependents: Failing to prepare for the blessing of having children or other dependents can have a considerable impact on your finances. Furthermore, as dependents such as parents or grandparents age, it may require additional financial support for their care and medical expenses.
Deployment: If you or a family member serves in the military and is deployed, it can financially impact the household, such as a loss of income or additional expenses.
Deregulation: Changes in government regulations or deregulation of industries can impact personal finances, such as changes in interest rates and monetary policy. Certain careers and industries might materially change overnight, and business opportunities can vanish instantly.
Diagnosis: A medical diagnosis, such as a chronic illness or condition, can impact your finances by requiring ongoing medical care and expenses. It may also lead to a temporary or permanent loss of work.
Diploma: Graduating from college or earning a degree can materially impact your future earning potential and financial stability. Paying for those degrees or the student loan debts that are amassed due to one's educational pursuits can have long-lasting repercussions.
Disability: If you or a family member becomes disabled, it can result in a loss of income or the need for costly medical treatments or equipment. Failing to have the proper insurances or policies that might help offset these challenges can be catastrophic.
Disaster: Natural disasters, such as hurricanes or earthquakes, can have a vital impact on your finances by damaging your property and requiring costly repairs or replacements. Ensure your home insurance policies are updated with realistic coverage as your life evolves.
Dismissal: It goes without saying that losing one's job or being dismissed from work can significantly impact your finances. Depending on what industry you are employed in, updating your resume and sending some 'feelers out' might be advisable.
Divorce: Divorce can enormously impact your finances, as it often involves dividing assets and debts between spouses. It may also lead to the need for child support or alimony payments.
Downturn: Economic downturns, such as recessions, can have a significant impact on personal finances, such as job loss, reduced income, and changes in investment values. The next downturn is approaching, so don't take this lightly.
Again, the goal of this outline is not to "depress" anyone but merely to remind you that "life happens," and it's important to be mindful of circumstances that could have a major impact on your life without much notice. I continue to be available to anyone who wants to discuss their personal financial circumstances to see how I can help in any way possible with advice and recommendations to help improve their financial circumstances.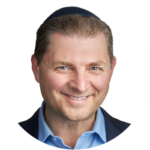 Shmuel Shayowitz (NMLS#19871) is President and Chief Lending Officer at Approved Funding, a privately held local mortgage banker and direct lender. Approved Funding is a mortgage company offering competitive interest rates as well as specialty niche programs on all types of Residential and Commercial properties. Shmuel has over 20 years of industry experience, including licenses and certifications as a certified mortgage underwriter, residential review appraiser, licensed real estate agent, and direct FHA specialized underwriter. He can be reached via email at Shmuel@approvedfunding.com.
Please Complete This Form To Get In Touch With Shmuel