By: Shmuel Shayowitz
There was a recent CNBC article about credit cards that horrified me. "Nearly 20% of Americans are afraid to check their credit card statements as interest rates approach an all-time high," the headline read. According to LendingTree, the average APR on credit cards has topped 20%, the highest on record since the company began tracking over a decade ago.
Before we delve further into this disturbing commentary, let me take you back to 1980 in South Falls, South Dakota. At the time, there was a national recession with rampant double-digit inflation (sound familiar?). Money was very tight, and few banks in South Dakota were writing loans. The primary reason was that, at the time, South Dakota had one of the strictest usury laws in the U.S. The business climate was deteriorating, and it was clear that the state would go bankrupt if something wasn't done fast.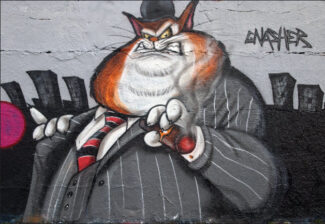 Meanwhile, over 1,300 miles away in New York City, Citibank, one of the largest banks in America, was having major problems of its own. According to a PBS Frontline investigative report, at the time, the bank had lost more than $1 billion on its risky foray into the credit card business (Needless to say, a billion dollars at that time was a lot of money.)
The future looked bleak for the banking giant because its cost of funds exceeded the amount of interest Citibank was allowed to charge its credit card customers under New York usury laws. "It was very simple,'' said Walter Wriston, the chairman of Citibank at the time, "We were going broke.'' New York prohibited banks from charging more than 12% on most consumer loans, but the cost of funds for Citibank was over 20%, causing a massive hemorrhaging of money.
While South Dakota was working to reduce its interest rate caps, the Citibank executives devised a brilliant plan. The executives met with lawmakers in South Dakota. They convinced them that if they quickly passed legislation to remove its interest rate limitations, the bank would immediately relocate its credit card division and hundreds of jobs to the state. Coincidently, the Supreme Court had recently ruled that state anti-usury laws regulating interest rates cannot be enforced against nationally chartered banks based in other states. In simple English, that means, from whatever state the bank made its credit decision, it circumvents any usury laws from other states where the cardholders might live. So if South Dakota allowed you to charge 30%, but New York only allowed 12%, you are permitted to charge 30%.
As you might imagine, South Dakota jumped on the offer, and many banks soon joined Citibank in relocating its credit card business there. Deleware soon followed in accommodative banking regulations, luring many banks to its state. And so, the wild-wild west of excessive credit card lending began. You now know why so many credit card companies operate out of Deleware and South Dakota.
Fast forward over forty years later, we have a booming credit card industry. In addition to exorbitant rates, this industry's fees and penalties are rampant and highly unregulated. It's no wonder why Americans are afraid to look at their credit card statements. In fact, do you know what the banks call someone who pays their credit card balance every month in full? They call them "deadbeats," I kid you not. And don't be fooled by their 0% introductory offers and lucrative rewards programs; they know exactly what they are doing. They have a "universal default" clause, which is the most liberal of any industry and allows them to change terms and conditions based on the most minor detail.
The Federal Reserve just raised rates an additional three-quarters of one percent. The cost of borrowing continues to rise. I know it's tough out there for many of you. If you need help with strategies and advice on how to improve your personal financial situation, please don't hesitate to contact me. I assist so many people with more than just mortgages and have many resources and professional relationships that can help!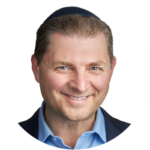 Shmuel Shayowitz (NMLS#19871) is President and Chief Lending Officer at Approved Funding, a privately held local mortgage banker and direct lender. Approved Funding is a mortgage company offering competitive interest rates as well as specialty niche programs on all types of Residential and Commercial properties. Shmuel has over 20 years of industry experience, including licenses and certifications as a certified mortgage underwriter, residential review appraiser, licensed real estate agent, and direct FHA specialized underwriter. He can be reached via email at Shmuel@approvedfunding.com.
Please Complete This Form To Get In Touch With Shmuel