Shmuel Shayowitz (NMLS#19871) is President and Chief Lending Officer at Approved Funding, a privately held local mortgage banker and direct lender. Shmuel has over two decades of industry experience, including licenses and certifications as a certified mortgage underwriter, residential review appraiser, licensed real estate agent, and direct FHA specialized underwriter. Shmuel provides a uniquely holistic approach to comprehensive real estate and financial matters that goes well beyond any single transaction. Shmuel is an award-winning financier recognized for maximizing the short-term and long-term objectives of his client. As a contributing writer to many local and regional newspapers and publications, his insights have been featured in the media for many topics, including mortgages, personal finance, appraisals, and real estate trends.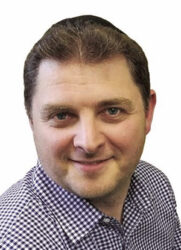 First and foremost, I would like to give a shout out to Dena K. for "almost" finishing my article last week. I greatly appreciate the effort. This week's topic is all about the tantalizing and highly stimulating Flood Disaster Protection Act of 1973. Yes, a real page-turner! Interestingly, there are many pockets of blocks within Bergen County that are well within a "flood zone". That might come as a surprise to many, as there may never have been any history of flooding or issue in that area. Obviously, I am choosing the theme for this article as it relates to Parshat Noach, but at the same time it is opportune nevertheless due to the somewhat recent changes as it relates to Flood insurance premiums and fees that may benefit many homeowners.
As a background, when obtaining a mortgage, a bank will typically require the homeowner to include "escrow" payments as part of their total mortgage payment each month. That means, for most mortgages, in addition to the standard principal and interest payment of the mortgage, which is a fixed dollar amount that never changes over the duration of the loan, the bank may collect payments for insurances and real estate taxes. The insurance payment might include homeowners insurance as well as flood insurance, or the like. While this is a security measure of the bank, to ensure that the home is properly insured and up to date with municipal tax payments, this obviously protects and benefits the homeowner.
Specific to flood insurance – under federal law, if a home is located in high-risk flood areas (Special Flood Hazard Areas or SFHA) the requirement of obtaining flood insurance is mandatory. Each lender will do a flood determination review prior to closing any mortgage to determine if a home is designated in a particular flood area. If determined to be a flood impacted area, flood insurance is necessary. The amount of required flood insurance coverage depends on factors such as the insurable value of the structure, the outstanding principal balance of the loan, and the maximum amount of NFIP coverage available for the particular property type. If a property is not in a high-risk area, but in a moderate- to low-risk area, the law does not specifically require flood insurance; however, a lender can still require it. In fact, more than 20 percent of all flood insurance claims come from outside mapped high-risk flood areas. Properties are monitored continuously, and if during the life of the loan the maps are revised and the property is now in the high-risk area, the lender will notify you that you must purchase flood insurance.
The good news, however, is that there are now "private" flood insurance options that offer identical limits to the NFIP program, which can be considerably lower than the original policy that someone obtained. According to John Wilkens of Robert Wilkens Insurance Agency, "The private flood markets are all in New Jersey now, and we are turning $3,000-$4,000 premiums into $800-$1200 annually – with better coverage". According to Wilkens, some of the benefits of private insurance options include minimal waiting periods for loan closings, whereas the Federal alternatives can be up to a 30 day wait. There are also special coverage considerations where no loss would be denied under any private flood program that would have been settled under a FEMA national flood insurance program. There are also "loss of use" coverages that would reimburse the owners day-to-day living expenses in the event of a covered-loss. Such options are currently not available on existing policies. Additionally, elevation certificates – which can be complicated and costly at times, are not required under some private alternative programs.
Don't miss the boat… pun intended. If you are currently in a flood zone with costly flood insurance, you might benefit from reevaluating the new available options. As always, I am more than happy and available to assist any personal situation, regardless of whether or not you used Approved Funding for your initial financing.
To learn more about Shmuel Shayowitz, click here or complete this form to be connected with Shmuel: