Shmuel Shayowitz (NMLS#19871) is President and Chief Lending Officer at Approved Funding, a privately held local mortgage banker and direct lender. Shmuel has over two decades of industry experience, including licenses and certifications as a certified mortgage underwriter, residential review appraiser, licensed real estate agent, and direct FHA specialized underwriter. Shmuel provides a uniquely holistic approach to comprehensive real estate and financial matters that goes well beyond any single transaction. Shmuel is an award-winning financier recognized for maximizing the short-term and long-term objectives of his client. As a contributing writer to many local and regional newspapers and publications, his insights have been featured in the media for many topics, including mortgages, personal finance, appraisals, and real estate trends.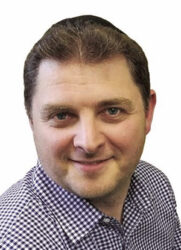 Like many on election night, I didn't get much sleep – but I certainly wasn't dreaming when they announced that Donald J. Trump was elected as our 45th president of the United States. In an unprecedented victory, (I said unprecedented, not unpresidential!) Trump widely defeated Hillary Clinton in a historic election that still have many wondering what happened. Politics and preferences aside, it's fair to say the world may never be the same once Trump takes office.
During his campaign, when asked about his opinion of the economy, Trump emphatically said, "We're in a bubble…and, frankly, if there's going to be a bubble popping, I hope they pop before I become president because I don't want to inherit all this stuff." Over the past few months, Trump had even more to say about his economic plans for a major tax code overhaul; for repealing and replacing Obamacare; renegotiating and reshaping NAFTA; tackling tax loopholes for hedge funds; reforming the Veteran's Administration; raising interest rates – All while keeping the deficit in check, growing the economy, and leaving major entitlement programs untouched. A tall order indeed, even for the best of statesmen, to say the least.
Reaction to the election tallying and reporting caused massive volatility in the markets domestically and abroad. In overnight trading the Dow tumbled as much as 800 points; the 10yr US treasury dropped as much as 15 points; the S&P index was down as much as 5%, the Mexican peso sank to a record low, Germany's DAX, France's CAC, the Japanese Nikkei, Hong Kong's Hang Seng all sold-off sharply. Markets were clearly disrupted. The morning after the election it was extremely challenging for many to get real work done – not merely due to the market instability, but simply trying to keep up with the vast amount of Trump jokes, pics, memes and the like. All jokes aside, the amount of people who were on the "wrong side of the trade" was astonishing. When the dust settled however, most of the markets stabilized after digesting the news – rebounding, and ending at session highs. Clearly, this was not the "Brexit-like" reaction that the market predicted.
So why did the markets recover and rally the day after Trump was elected? Some analysts say Trump's conciliatory victory speech gave investors hope that he would not immediately embark on some of his more drastic policies. Others speculate, with the Republican Party claiming the White House and majorities in both the Senate and the House it will be easier to implement many reforms without issue. The immediate answer is that it is too soon to know anything for certain. Many questions remain. What is the outlook for jobs and economic growth under a Trump presidency? What industries or markets will now flourish given the new leadership in Washington? Will we see renewed government spending on things like infrastructure? What unexpected policy issues might now be included in Washington's agenda? Will tax rates change? What is certain is that Trump will use his business acumen to surround himself with competent advisors who will guide him and help delicately implement his reform.
What about rates?! It remains to be seen if the Federal Reserve will in fact raise interest rates in December, as previously predicted under a Clinton victory. The central bank has been passive by keeping short-term interest rates low for an extended period of time under an Obama administration that quietly supported its aggressive efforts to spur economic growth. Trump's statements however certainly imply that he is in favor of an increase in rates. If the movement by the 10 year US treasury the day after his election is any indication of the direction Trump prefers, the Fed Funds rates and mortgage rates with it, will be moving higher sooner than later. My recommendation for those looking to purchase real estate or potentially refinance existing loans is that they act sooner rather than later. Don't be on the wrong side of the trade again.
To learn more about Shmuel Shayowitz, click here or complete this form to be connected with Shmuel: