Shmuel Shayowitz (NMLS#19871) is President and Chief Lending Officer at Approved Funding, a privately held local mortgage banker and direct lender. Shmuel has over two decades of industry experience, including licenses and certifications as a certified mortgage underwriter, residential review appraiser, licensed real estate agent, and direct FHA specialized underwriter. Shmuel provides a uniquely holistic approach to comprehensive real estate and financial matters that goes well beyond any single transaction. Shmuel is an award-winning financier recognized for maximizing the short-term and long-term objectives of his client. As a contributing writer to many local and regional newspapers and publications, his insights have been featured in the media for many topics, including mortgages, personal finance, appraisals, and real estate trends.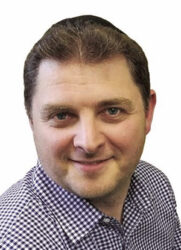 There is an old tried and true proverb that says, "The best way to remember your anniversary is to forget it once." Thankfully I don't speak from experience, and no, it is not my wedding anniversary. It is however, my Jewish Link Anniversary – one year of weekly columns in the JLNJ!
Birthdays, anniversaries, and other momentous days throughout the calendar year are ideal times for us to pause and recognize that special person in our life that is celebrating the moment. Similarly, annual doctor or dentist visits, as an example, are also extremely vital in that they provide us the real time examination of our current medical status. When it comes to monetary check-ups however, most people will admit that they very rarely if at all pause to reflect or analyze their current financial situation. Fortunately or unfortunately, money is often the foundation of every action needed in life, yet so many fail to do the necessary analysis to maximize their financial well-being and adjust the necessary areas accordingly.
Homeownership is often referred to as the ultimate "American Dream," but at the same time it is also the largest investment most of us ever make in our lives. Most individuals however see their mortgage as being a separate financial instrument, and therefore fail to maximize that investment and the advantages it might provide to them. As I often tell my clients, my role is to help them integrate the mortgage they have (or should have) into their long and short term financial investment goals, and to help them meet their payment and equity objectives.
Financial goals are truly a personal and personalized undertaking and for many of my clients who understand and appreciate this, I offer an annual mortgage review to better understand their real time financial standing. My clients are uniquely empowered to make concrete decisions based on real time information and data; whether it is optimizing equity or debt, aligning their existing mortgage with new financial goals, adjusting for life events, or saving money through identifying the lowest cost transaction – our annual mortgage review clarifies options and illuminates quality decisions. You can find out the impact of interest rate changes before they happen, discover how much you can save by increasing your mortgage repayments, learn the value and power of restructuring debt, or analyze the total interest charges on all outstanding loans or credit cards debts.
Many think that it is only appropriate to contact a mortgage advisor when rates are low. Real time market analysis captures the current status of all of your loan's performances (rate, payment, and remaining balance) and presents it in a meaningful context of today's market conditions. If your goal is to pay off your mortgage as quickly as possible, you can quickly determine the savings achieved by doing so in varying amounts. Alternatively, if your needs have changed to focus on maximizing your cash flow, that information is analyzed and presented in a clear and comprehensive manner. There is nothing more rewarding than having the financial data necessary to determine if changes in your life or in market conditions warrant the fine tuning of any of your existing financial instruments.
It's hard to believe that it has been a full year since I started writing these weekly articles for the real estate section in the JLNJ. The effort has been extremely gratifying for me in the sense that the research that I often do for these articles help me better understand the marketplace, give me a broader outlook on financial conditions, and keeps me on top of the real estate activities and updates in New Jersey and nationwide. They say the best way to truly know something is to teach or transmit it, and I feel very satisfied knowing that I am better equipped to help others as a result! There is no better time than the present to say happy anniversary to your finances by offering it the make-over it deserves.
To learn more about Shmuel Shayowitz, click here or complete this form to be connected with Shmuel: