By: Shmuel Shayowitz
At an Aufruf I recently attended, the following story was told by a close friend of the groom. Four boys were being hosted for Shabbos by a friend of the family. They were out late Friday, and when they finally returned to the home, the front door was locked. They went around back, but unfortunately, that door was locked as well. The boys split up, each trying different screen doors and side doors to no avail.
The hour was getting late, and the boys were getting more anxious as to where they would be spending the night. One of the boys noticed a balcony on the second floor with a door. They boosted someone up, and he made his way to the door. To his pleasant surprise, the knob turned. He hollered to the others that he would meet them downstairs. Relieved, he stepped into the room, only to hear a scream, "Get out of our bedroom!" shrieked the hosts.
Speaking of lockouts, would you believe that certain regions of China are still on strict lockdown protocols!? One video widely circulating on Chinese social media showed demonstrators breaking through lockdown barriers and quarreling with officials in dissent against these mandates. These protests intensified this week, as at least ten people were killed and several injured when a fire broke out, and lockdown measures delayed firefighters from accessing the scene and reaching victims.
I bring this up about China for two notable reasons that could influence economies worldwide. The first is that China is a primary international manufacturer and exporter. We have already seen some companies, such as Apple, that have begun to move some of their manufacturing away from China. With inconsistent productivity, will more businesses follow? This will undoubtedly have a significant blow to the Chinese economy. The second factor is that if Covid restrictions loosen, which many anticipate, what will that do to supply-chain levels? Additionally, will fuel consumption demands spike, causing a surge in oil prices? How will that impact global inflation?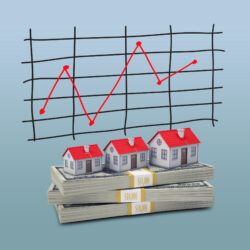 Moreover, how will the Federal Reserve react to what is going on geopolitically, especially in China, after being locked into four consecutive 0.75% rate hikes? This week, as I said might be forthcoming in recent articles, Fed Chair Jerome Powell said that "smaller interest rate increases" are likely ahead. He even indicated that it would happen as soon as the December Fed meeting. That said, it is still expected that there will be a.50% rate hike at the December 14th FOMC session.
The question now is, how does this shift in Fed policy change anything for aspiring home buyers and current homeowners? Over the past 6-9 months, we have seen many owners locked into their homes as they don't want to lose their current low interest rate. Homeowners aren't selling, builders aren't building, and buyers pulled back with new mortgage lock-ins after rates spiked above 7%.
However, things are now changing. The only question is, how many people are locking themselves out of the market now by trying to perfectly time a lower price and lower interest rate? Home prices have cooled off as the dynamic has shifted toward buyers. Those on the sidelines are beginning to revisit their home-buying pursuits. As we have been saying to anyone considering buying in "this environment," – you only need to "tolerate" the rate. Undeniably, it's important to lock into the lowest rate one could get today. Should you be considering a "temporary buy down," a "seller concession," a "no-cost" mortgage, or some other creative strategy for your particular circumstance? Undoubtedly, rates will improve in 2023, but every case stands independently as this marketplace has no universal approach. As always, the right guidance is priceless!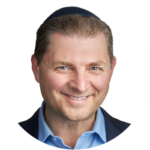 Shmuel Shayowitz (NMLS#19871) is President and Chief Lending Officer at Approved Funding, a privately held local mortgage banker and direct lender. Approved Funding is a mortgage company offering competitive interest rates as well as specialty niche programs on all types of Residential and Commercial properties. Shmuel has over 20 years of industry experience, including licenses and certifications as a certified mortgage underwriter, residential review appraiser, licensed real estate agent, and direct FHA specialized underwriter. He can be reached via email at Shmuel@approvedfunding.com.
Please Complete This Form To Get In Touch With Shmuel