By: Shmuel Shayowitz
A man walks into a bar and says, "Free drinks for everyone! I just made my last mortgage payment." Everyone congratulated him and rushed for the free giveaways except for one of his friends who walked over and asked, "You just bought the house a few months ago and said the rate was so high that you were barely making your payments; How could you have finished so fast?" The man replied, "I never said I was finished; I just said it was my last payment. I can't afford life anymore because of high inflation."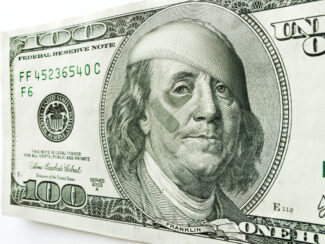 This is certainly not meant to make light of instances where people cannot make their mortgage payments. For those feeling overwhelmed and overextended, please reach out to me, as I can point you in the right direction for assistance. I bring this up because navigating excessive expenses, high interest rates and decisions about buying or selling a home in this environment is something I am constantly dealing with. Conversations about budgeting, expenses, affordability, job security and short-term and long-term financial planning are daily occurrences with those trying to make prudent decisions.
I have been featured in many prominent publications recently, comparing this market to 2008. The good news is, I don't think we will have a repeat of the housing crisis that we saw back then. The market is softening but still very robust. Mortgage delinquencies are minimal and expected to remain as such. Inventory is remarkably low and home demand is still strong. The key for me is the jobs market – if we don't see massive layoffs, the markets should remain stable. Let's hope that the recent slowdown in inflation is the start of improvements for the economy ahead.
With all the volatility in the financial sector, it has become very challenging for those seeking loans. Car loans, home equity loans, personal loans and mortgage loans have been significantly impacted. The Fed is working hard to make "the cost of money" more expensive, and they are succeeding. I did want to highlight that those building up a savings account and cash reserves should reevaluate the interest rates they are getting from their current bank. You might be pleasantly surprised to see how high interest rates are for deposits.
Another thing I wanted to highlight is the marketing ploys that big banks and credit unions have been deploying to offset higher mortgage rates. Many consumers are being forced to pay "points" and excessive origination fees as banks attempt to display their advertised rates as below market. My problem with this is that it is very likely that mortgage rates will be declining in 2023 or 2024 as the Federal Reserve needs to undo its excessive tightening. The economy will not be able to sustain such elevated constraints on cash. Those who pay upfront fees will lose out on many benefits when refinancing opportunities arise.
That's not to say it's never advisable, but a comprehensive consultation is advisable about your particular situation. Along these lines, we are entering a very challenging environment. Don't underestimate what is happening and about to come. My recommendation is to be mindful and heed the advice of experienced veterans. Specifically, trying to catch the bottom or top of interest rates and home prices will prove impossible. My final piece of advice is to look for people with a high interest rate … concerning you. Their highest rate of interest should be you! Their motives should be more about giving you the right guidance than pressuring you to make a sale. Good luck to all!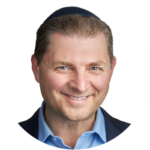 Shmuel Shayowitz (NMLS#19871) is President and Chief Lending Officer at Approved Funding, a privately held local mortgage banker and direct lender. Approved Funding is a mortgage company offering competitive interest rates as well as specialty niche programs on all types of Residential and Commercial properties. Shmuel has over 20 years of industry experience, including licenses and certifications as a certified mortgage underwriter, residential review appraiser, licensed real estate agent, and direct FHA specialized underwriter. He can be reached via email at Shmuel@approvedfunding.com.
Please Complete This Form To Get In Touch With Shmuel