Shmuel Shayowitz (NMLS#19871) is President and Chief Lending Officer at Approved Funding, a privately held local mortgage banker and direct lender. Shmuel has over two decades of industry experience, including licenses and certifications as a certified mortgage underwriter, residential review appraiser, licensed real estate agent, and direct FHA specialized underwriter. Shmuel provides a uniquely holistic approach to comprehensive real estate and financial matters that goes well beyond any single transaction. Shmuel is an award-winning financier recognized for maximizing the short-term and long-term objectives of his client. As a contributing writer to many local and regional newspapers and publications, his insights have been featured in the media for many topics, including mortgages, personal finance, appraisals, and real estate trends.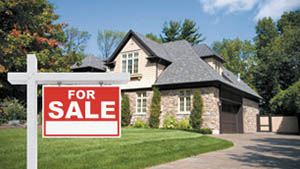 The housing market today represents what some might consider a once-in-a-lifetime opportunity for potential home buyers. Home prices are recovering from the lows of the crash, mortgages are now safer than ever for borrowers, and interest rates are still at historical record lows. Despite how attractive this makes home buying seem, the process of buying a home can be a very daunting and overwhelming undertaking.
For many, a home purchase is perhaps the largest investment a person will make in his or her lifetime. There are countless variables that can make this potentially intimidating process a lot more feasible and financially rewarding.
Know Your Basics
The house-hunting process is complex. You need to create a realistic outline of essential house features that you need, want, and like. You must carefully distinguish between what you truly need, and what you really want. Condition, location, amenities and size are but some of the limitless details you will encounter during this exploration stage.
For savvy buyers, research starts online and extends well beyond field trips to different neighborhoods and communities. In addition to your desired location, you should have an awareness of the type of home style that you prefer. Colonials, tudors, splits, ranches, capes, etc. are some examples of home styles that some might feel very strongly about.
Knowing what transportation options are available for your selected homes is an important factor often overlooked by would-be buyers. Know what transportation timetables are realistic for reaching jobs, schools, and social or religious activities, as well as the potential cost of commuting, if applicable.
Know Your Budget
Before finding that dream house, it is important to establish a clear economical budget of what you are able and willing to spend on a monthly basis. Buying a home with a mortgage comes with more than just a recurring monthly loan payment. It is surprising how many homebuyers fail to take into full consideration all of the potential monthly payments and expenses that a new home demands.
Most mortgage payments will include not only the loan payment, which consists of principal and interest on the mortgage, but will also include a monthly portion of the property taxes and homeowners' insurance with each payment. When purchasing a condo, co-op, townhouse or the like, a maintenance fee or homeowners association fee will be required each month as well. Don't forget about essentials like gas, electric, water, sewer, cable, sanitation, etc., but be aware that these monthly housing payments do not take into consideration all of the costs of maintaining or updating a new home on a continuous basis.
Before even getting to the mortgage phase, a budget should be established for the downpayment, the closing costs, and cash reserves which are all necessary for loan-approval and completing the transaction. A pre-purchase consultation with an experienced mortgage professional is vital to determine all of the potential fees and expenses that you will incur during and after the home-buying process.
Determining a budget in advance will also help resist the temptation to buy beyond your means which often plagues first-time homebuyers who can get caught up in a hasty contract negotiation, and often neglect the impact on their bottom line.
Know Your Boundaries
There is a major difference between being able to qualify for a mortgage and being able to afford a mortgage. Banks do little to determine if a homebuyer can actually afford a home, but rather focus on loan guidelines to know if someone is qualified for the recurring housing payments alone.
Independently or with your mortgage professional, you should determine a comfortable cash flow analysis to ensure your payments can be made without issue. Once you determine what you can not only qualify for, but afford, it will be that much easier to know how much you can offer on a home purchase. You can rest easy if the negotiations lead to a higher offer that is ultimately accepted.
Know Your Backstory
One of the most important aspects of a pre-home-purchase strategy is your overall life plan. Goals, ambitions, short-term and long-term financial objectives should all be taken into consideration. For instance, how long you plan on living in a specific house is a critical question that can help determine the best loan choices, and can potentially help you get a lower rate because of a shorter loan term.
More importantly, knowing about any issues on your credit report or employment status should be addressed with your mortgage professional well in advance of finding a home. Too often people aren't even aware of a potential credit or income issue until it's often too late, when a standard consultation could have avoided the issue altogether. The end result can be unnecessary fees or expenses to rectify a situation because it was discovered too late in the process.
Know Your Benefits
There are numerous financial benefits of being a homeowner compared to being a renter. Aside from the fact that by making your mortgage payments you will be building equity in your home, there are several major financial benefits that come along with homeownership.
Currently, all mortgage interest is tax-deductible, as are all real estate property taxes. Additionally, some fees paid at the closing of your homes such as points on your mortgage, and certain prepaid fees from your settlement statement, might offer tax advantages during your first year of ownership as well. Of course, it is sensible to speak to your financial adviser or accountant to determine the exact dollar benefit of homeownership in your particular circumstances.
Know Your Balances
There are several necessary expenditures to consider when buying a home. A contract deposit will need to be given after the signing of a contract when the attorney review period concludes. The remaining down payment will need to be given at closing, along with any of the closing costs (expenses) of your loan. Escrow accounts for reserves, and pre-paid interest will be paid at closing, and should be discussed with your mortgage professional before closing.
Preparing and determining a down payment versus loan amount is an important aspect of any mortgage consultation. Careful consideration of your desired monthly payment goals, as well as leaving over a reasonable cushion in reserves for emergency funds should be part of all analysis. All funds beings used for a home purchase must be "seasoned" and should therefore be discussed with your mortgage agent very early in the process. Similarly, if your home should need upgrades or repairs, discussions as to the funds to be used for these projects should be discussed before determining the loan amount and loan balances you wish to undertake.
Know Your Buying Power
A pre-purchase mortgage consultation is often the best solution to help capitalize your financial objectives. Determining potential interest rates, knowing when to lock in a rate, and knowing what product options are available in advance of a contract negotiation can often yield the best bang for your buck. Knowing your potential loan program and what can yield a lower rate or monthly payment for your specific situation can help you make impromptu decisions with conviction and confidence.
Knowing the home market trends, inventory levels, and home demands can help you negotiate with confidence and help secure substantial savings on your home purchase. Knowing that the payment differences between a $5,000 or $10,000 higher loan amount are only $23 and $46 more per month (assuming a 3.75% interest rate) can give you the security you need to increase your offer price and secure the deal.
Know Your Buddies
Everyone knows the people in the real estate process. The real estate professional, the attorney, the mortgage loan officer, the home inspector, the title company, the neighbors, the friends, and the sellers — are some of the common "players" in the home-buying process. Most transactions include all of the above plus others, so it is critical to know the exact role each party plays in a particular transaction.
At the end of the day, it's important to know that most of these people are motivated, compensated or incentivized to get the transaction closed. The good news is that in most instances, laws and regulations require a certain amount of disclaimers and disclosures to keep these people as honest and reliable as possible.
Perhaps the greatest advice when starting this process is to work from recommendations only from trusted friends or professionals and to interview at least two professionals before making any decision about with whom to do business. Competitive fees are very important but should be coupled with an unwavering comfort level of dealing with an honest and experienced professional.
When all is said and done there are many factors to be wary of before embarking on this exciting and prodigious experience. A competent mortgage advisor will not only lead you in the right direction, but will guide you through all of the hurdles and opportunities that are part of the journey towards homeownership. The right guidance can not only prevent major catastrophes throughout the home-buying process, but can also help ensure that all financial factors are considered to help maximize your dollar every step of the way.
To learn more about Shmuel Shayowitz, click here or complete this form to be connected with Shmuel: