Shmuel Shayowitz (NMLS#19871) is President and Chief Lending Officer at Approved Funding, a privately held local mortgage banker and direct lender. Shmuel has over two decades of industry experience, including licenses and certifications as a certified mortgage underwriter, residential review appraiser, licensed real estate agent, and direct FHA specialized underwriter. Shmuel provides a uniquely holistic approach to comprehensive real estate and financial matters that goes well beyond any single transaction. Shmuel is an award-winning financier recognized for maximizing the short-term and long-term objectives of his client. As a contributing writer to many local and regional newspapers and publications, his insights have been featured in the media for many topics, including mortgages, personal finance, appraisals, and real estate trends.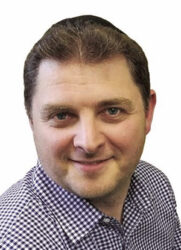 We all know the common saying, "Time is money." On the surface, it means time is a valuable commodity, so it's best to do things as quickly as possible. When it comes to real estate and house-hunting, I would like to suggest that this expression means that one should spend the necessary time on things that get the best results while maximizing our efforts. Technology has afforded us the opportunity to live in an instant-access world which saves a lot of time and prevents delay. Real estate is no exception. The slew of information, photography and data available about any home on the market is endless.
Yet, despite the tremendous resources available, Open Houses seem to be a staple in the marketplace. In a world of pictures, videos, virtual reality, 3-D tours – the Open House continues to dominate a home buyers Sunday activities. An open house gives you a great opportunity to look more closely at the details of house including the surrounding areas and demographics. It also affords you the chance to chat with the owner or the listing agent to discuss any issues or hesitations that you may have observed or thought about regarding the home.
In my opinion, taking the time to ask targeted and poignant questions can actually help a potential home buyer not only win the bid if there are competing offers, but also to maximize their dollar along the way.
Why has the seller decided to sell now? If you ask why the seller is moving, you could learn valuable information to help determine your offer — or possibly whether or not you want to buy the home altogether. Knowing whether the owners are about to go into foreclosure, have experienced trouble in the neighborhood, or if they've retired and completely paid off the home can help you understand how urgently they need to sell their property.
Has the seller had any other offers? Don't forget that you are not only negotiating with the seller for a price, you are also competing with other potential buyers. It really helps to know what you are up against. It is important to understand that you might not get a fully straightforward answer to this question as most sellers know that competition – or perceived competition – can cause a potential buyer to move forward more quickly and at a higher price. Very often however, during the course of discussions information will become revealed that can be very useful and valuable.
Does the property have special ownership costs? Ask the agent or owner about the other costs associated with owning the property, such as Home Owners Association fees within a condo complex or in a gated community. It's important to know about these extra expenses in advance so you can make an informed calculation. In addition to asking how much the real estate taxes are, questions to determine approximate costs of insurance, gas, electric, water, sewer and the like, can help a homebuyer better budget their monthly carrying costs of this new home purchase besides the mortgage payment.
What furniture and appliances are being sold with the house? Most of the time, a seller will include major appliances, but this isn't always the case. If you don't already have these items, or want them included, it's important to know whether they are part of the purchase. Is there anything else that you want them to leave with the home? This is an important question to ask especially if there are specific things in the house that you have a strong interest in. Perhaps there is custom art work or a sports memorabilia that has some value or significance to you. The seller may be indifferent to part with those items, and could include them in the sale of the home or sell them at a large discount.
When all is said and done, an open house is a great opportunity to learn more about a home before making the decision to buy it. Very often, the information discovered during an open house is priceless and can have much benefit. With the guidance of a competent and trust worthy real estate professional you can not only maximize your time, but also your dollar.
To learn more about Shmuel Shayowitz, click here or complete this form to be connected with Shmuel: