Shmuel Shayowitz (NMLS#19871) is President and Chief Lending Officer at Approved Funding, a privately held local mortgage banker and direct lender. Shmuel has over two decades of industry experience, including licenses and certifications as a certified mortgage underwriter, residential review appraiser, licensed real estate agent, and direct FHA specialized underwriter. Shmuel provides a uniquely holistic approach to comprehensive real estate and financial matters that goes well beyond any single transaction. Shmuel is an award-winning financier recognized for maximizing the short-term and long-term objectives of his client. As a contributing writer to many local and regional newspapers and publications, his insights have been featured in the media for many topics, including mortgages, personal finance, appraisals, and real estate trends.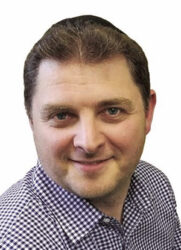 Why 2017 Is Going To Be A Great Year For Real Estate
The elections are over and thus far we have been left with a volatile marketplace that has propelled the stock markets to historic levels, and caused interest rates to climb to 24 month highs. As the year is coming to an end, Democrats, Republicans and industry experts are all making their predictions for 2017. Although not everyone agrees on what next year will look like after President-elect Donald Trump is inaugurated, most economists predict a positive outlook for the year ahead. I believe the real estate market has much to look forward to.
The Economy
A key factor that affects the real estate market is the overall health of the economy. Generally speaking, when the economy is healthy, so is real estate. There will undoubtingly be several short-term stimulus initiatives once President Trump takes office. A combination of tax cuts and government spending in infrastructure and national defense may provide a quick boost to the economy in the first half of 2017. Moreover, continued improvements in consumer confidence will further move the economy higher.
Interest Rates
Interest rates also have a major impact on real estate markets. Changes in interest rates can greatly influence a person's ability to purchase or refinance a property. Naturally, the lower interest rates go, the lower the cost to finance a home will be, which creates a higher demand for real estate. Obviously, low rates push home prices up. Conversely, as interest rates rise, the cost to obtain a mortgage increases, thus lowering demand and prices of real estate. It is projected that Interest rates will average in the mid 4% range next year, about 0.5% higher than in 2016, according to many forecasts. Furthermore, many experts think the Federal Reserve will raise the federal funds rates several times in 2017. The uncertainty with rates typically causes many sellers and buyers who are on the fence to act rapidly, which further helps the housing market. Despite the wide ranging opinions on where interest rates will settle in the year ahead, mortgage rates are still at historical lows. Thus far, the spike in rates has not deterred new home buying activities since the election results.
Governmental Policies
Government reform and new legislation is also another factor that can have a sizable impact on home demand and prices. Tax credits, deductions and subsidies are some of the ways the government can temporarily boost demand for real estate. With Republicans controlling both chambers of Congress there is much discussion as to the radical changes that might take place in 2017. The Trump administration has made it very clear that they want to reduce the role of the federal government in the housing market. With some of the recent nominations by President-elect Trump including Wilbur Ross, Ben Carson, Steve Mnuchin it is clear that Trump is serious about putting bank-friendly and business-friendly advocates in control. These successful entrepreneurs have helped turnaround many distressed businesses and industries. Fannie Mae, Freddie Mac, FHA, HUD, The CFPB, Dodd-Frank regulations, and even Federal Reserve chairperson Janet Yellen may not survive the Trump administration as they function today.
Mortgage Lending
With the change in administration and the background of all of these interest parties, there is no doubt that the biggest beneficiary might be in the banking and finance sector. Stringent mortgage underwriting and excessively high regulation and compliance costs can be eased in the coming year. If Trump members have their way, closing costs can be reduced significantly, and lending parameters can be eased. The result can yield more mortgages, for more borrowers, at a reduced cost.
If only a few of the broad initiatives under the incoming administration are implemented, the real estate market can be a big beneficiary. We have seen real estate thrive over the past few years despite a stifled government, the opportunities are set for continued success in the days and months to come.
To learn more about Shmuel Shayowitz, click here or complete this form to be connected with Shmuel: