Shmuel Shayowitz (NMLS#19871) is President and Chief Lending Officer at Approved Funding, a privately held local mortgage banker and direct lender. Shmuel has over two decades of industry experience, including licenses and certifications as a certified mortgage underwriter, residential review appraiser, licensed real estate agent, and direct FHA specialized underwriter. Shmuel provides a uniquely holistic approach to comprehensive real estate and financial matters that goes well beyond any single transaction. Shmuel is an award-winning financier recognized for maximizing the short-term and long-term objectives of his client. As a contributing writer to many local and regional newspapers and publications, his insights have been featured in the media for many topics, including mortgages, personal finance, appraisals, and real estate trends.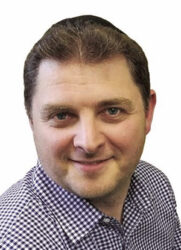 The stock market is soaring, jobs are climbing, incomes are increasing, and interest rates are on the rise – yet the home ownership rate is at a 50-year low. If rates continue their upturn, and the economy remains healthy, it doesn't appear that this statistic will be changing any time soon. One of the primary reasons for this poor participation is a lack of inventory in many markets across the US. Simply put, America is experiencing a housing shortage. Not only are there fewer homes available to buyers of all income levels, but options for first time home buyers are worse than they've been in years.
A Competitive Market
For the homes that are sensibly priced and aesthetically presentable, they will likely be in high demand, and might have multiple buyers competing for it vigorously. This is causing homes to be more expensive than true market value. While this might seem like an advantage to sellers, and a disadvantage to buyers, the opportunities and risks exist on both sides of the table depending on how each party is guided. Working with a competent lender and real estate agent can save buyers and sellers alike the time, money and heartache that are currently being experienced in the marketplace.
The Power Of A Real Approval
"I can get a pre-approval in 2 minutes from my old mortgage guy", is something I was told recently by a prospect who was referred to me by an Attorney. After speaking with him for a few moments I realized that anyone who would be giving him a pre-approval that quickly would be doing the would-be seller, and 'his friend' the buyer a tremendous disservice. As a seller, one should carefully scrutinize all offers with their pre-approvals to see how carefully the buyer was vetted before the approval was issued. As a buyer, giving the seller the confidence that your financing will come through by working with a lender who is able to give you a firm mortgage commitment/approval subject to only the property appraisal is well worth its weight in gold. A competent lender can fully approve a buyer for max financing leaving no question as to the prospect of getting a mortgage in an orderly and timely manner. Get all your personal paperwork and qualification out of the way and give the seller the confirmation they need to know it's a non-issue.
Contract Contingencies and Restrictions
There are many contingencies that are included in a standard contract of sale agreement. With the guidance of a competent and knowledgeable Attorney, Lender, and Real Estate professional buyers and sellers should address some of the standard contingencies in the contract which could cause the transaction to delay or derail in the future. For example, an appraisal/value contingency is one where a buyer will only move forward with the purchase if the appraisal comes in at value of the purchase price (or greater). A buyer using a skillful Lender could have that appraisal handled in 24 hours to everyone's satisfaction. Another example, a Title Contingency – is when a seller is responsible to provide a clear title with no outstanding liens or clouds (issues) against the property. Most Attorney's will not even request a title report until they have a written approval. This could take days or sometimes weeks to obtain once ordered. Working with a trusted Lender who is able to provide a commitment quickly can help get the title reviewed and analyzed avoiding complication and delay.
Good homes are scarce, but mortgage and real estate professionals are plentiful. Finding the right home while being represented by the right real estate and mortgage professional is something everyone should be taking very seriously right now. These days, it's a matter of more than just money.
To learn more about Shmuel Shayowitz, click here or complete this form to be connected with Shmuel: